10-Minute Grilled Sausage Kabobs
Quick, simple, healthy kabobs made with smoked sausage and fresh, seasonal veggies! These Sausage Kabobs are ready in MINUTES! One of the easiest weeknight meals you can make, and perfect for parties and BBQs too!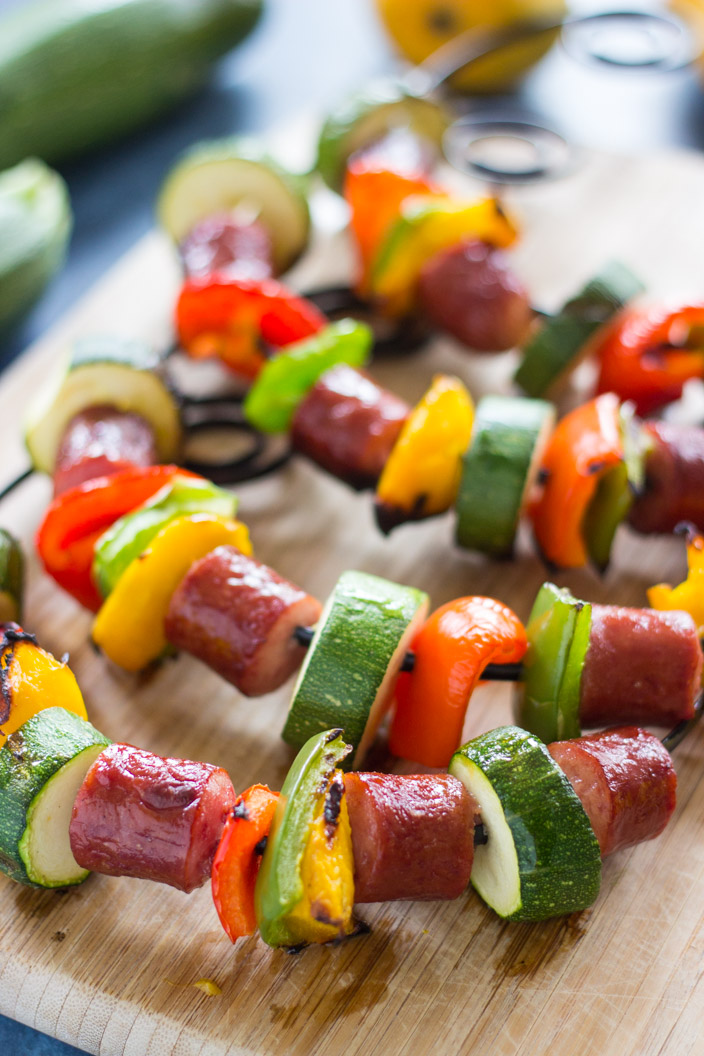 I grabbed a few fresh veggies and some mangos to give these Sausage Kabobs a tropical twist. It only took a few minutes to chop up the produce and the Eckrich Smoked Sausage links, and to string them onto the skewers. Grill for 10 minutes or so to heat through, and you're good-to-go!
We picked up Eckrich Smoked Sausage because we've found it to be very flavorful and high-quality, but still cost-effective. It's an affordable brand, but one that is consistent, trustworthy, and that offers a wide range of products and varieties. There's something for everyone, whatever your flavor preference. Eckrich is a brand that's been around for generations, so they know what they're doing.
I can't think of meal that's as satisfying as these Sausage Kabobs, and for such little effort. These come together so quickly and easily. I'm excited that I finally remembered to get out my skewers because we're looking forward to making a variety of Sausage Kabobs for the remainder of summer.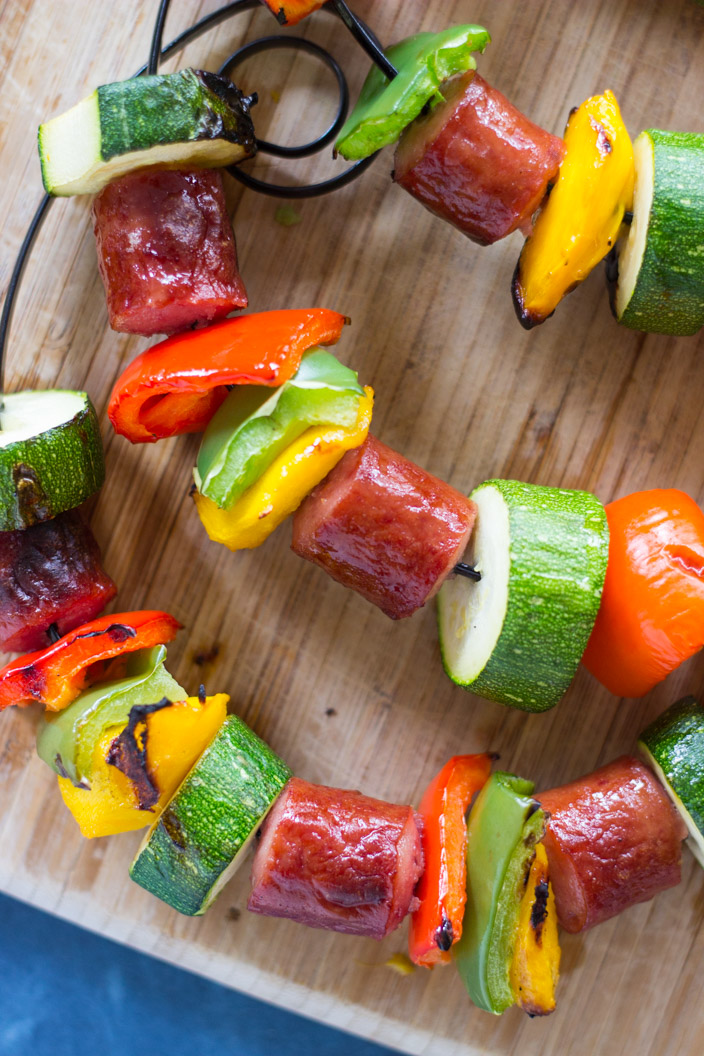 Get the RECIPE!
Visit The Gold Lining Girl!
For more about our food category click HERE.
For more great recipes click HERE.
Do you have a recipe to share? We would love to hear from you. Submit your recipes HERE