Southwestern Sweet Potato Noodle Salad with Avocado Pesto
I think it goes without saying that THIS salad right here is going to be our hot weather safe spot when it comes to eating.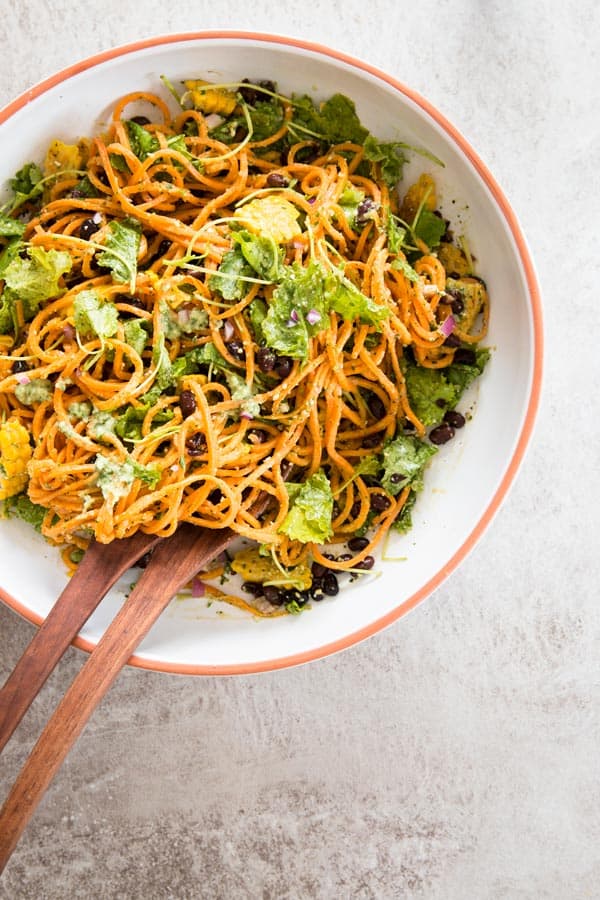 Word of advice: Once you've tasted it, there's no going back. You'll be wanting to eat nothing else for the rest of summer.
You've been warned.
There are so many lovely things mingling in this pretty bowl. Gently roasted corn. Black beans (from a can, because #basic). Chopped red onion.
Baby kale! I didn't even know that was a thing. It's peppery like arugula, but kind of a little smaller and cuter and less rough.
But now comes the part I'm REALLY excited about: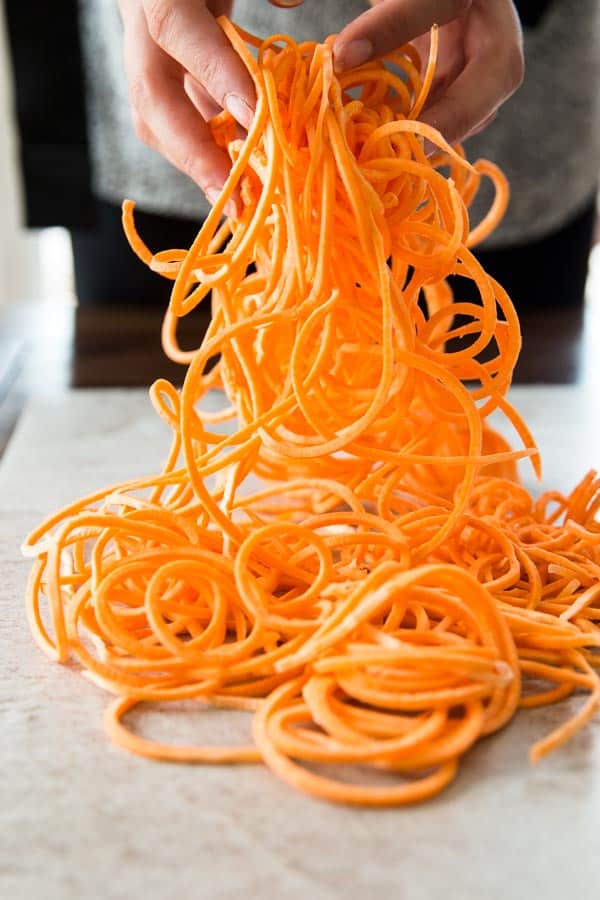 Click here to read the full recipe.
For more about our food category click HERE.
For more great recipes click HERE.
Do you have a recipe to share? We would love to hear from you. Submit your recipes HERE