The Fluffiest Challah Bread You'll Ever Make is Swiss Zopf
When you make this Swiss-style challah bread, know that it is called Zopf because that's what we call something braided.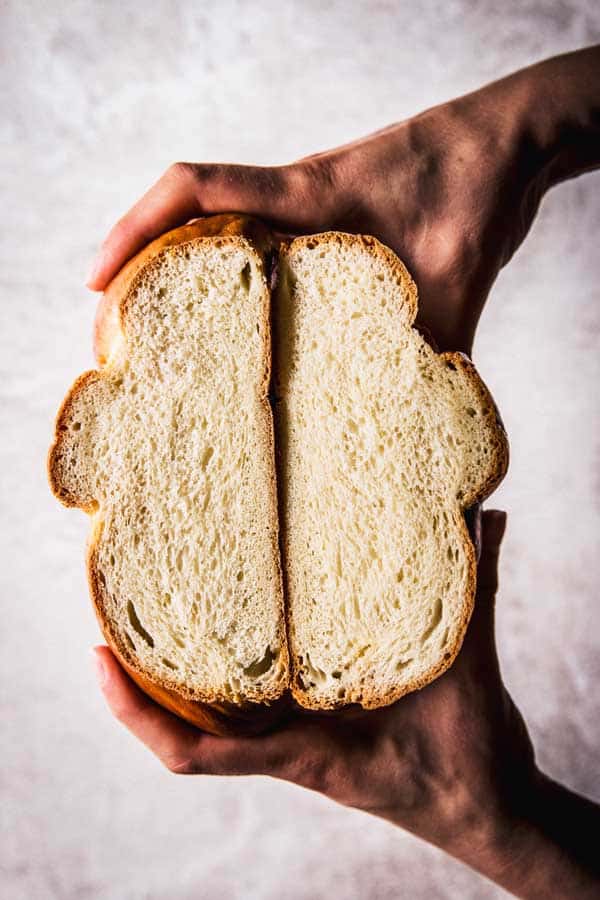 You'll need to melt the butter, and since I find it tedious and boring to wait for something to cool down enough for the yeast to survive, I recommend pouring the cold milk straight into it, together with a few tablespoons of sugar.
The butter will be hot enough to start dissolving the sugar, while the cold milk will bring the temperature down enough without hardening the butter again.
Please note that I'm using European butter, so if you can get your hands on a slightly fatter European-style stick of butter, all the better.
I bake bread in a complicated fashion. First, you'll activate the yeast with a little of the liquid I just described. 5 minutes in a small bowl will do.
Secondly, you'll make a quick and dirty levain. A well in the middle of the flour, no salt added yet (!), you'll mix the activated yeast with a little more liquid and flour. 15 minutes of rest will give you a nice pre-rise.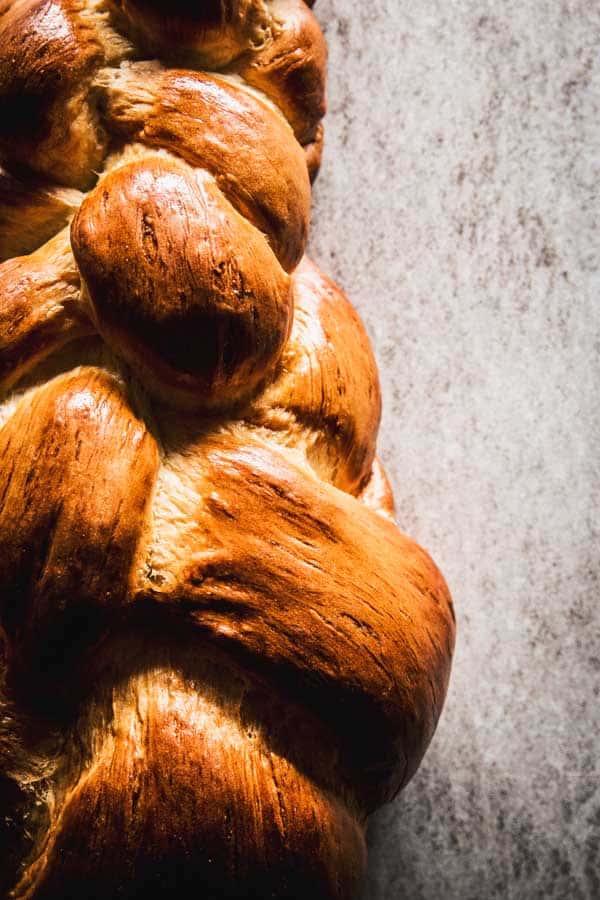 If you want to knead by hand, prepare yourself for half an hour of hard work. Otherwise you can throw the remaining liquid and salt into the bowl and knead on low in a stand mixer with the hook attachment.
You'll do 8 minutes on low. That's when you'll notice the dough coming together. But don't be fooled, the windowpane test will still fail. Allow the gluten to rest for a minute, then do 4 minutes on medium speed. Another minute of rest for a final 2-3 minutes on medium-high speed, which is when you should be able to successfully pull a small amount of dough into a tiny window.
The other crucial part of bread making is the rise, which I don't feel I've fully mastered yet. I left this dough for nearly 2 hours, which seemed to be fine. If you under-proof your dough, you'll notice it ripping apart on the sides during baking.
Braiding a basic two-strand Challah isn't difficult or greatly artful, but I leave the more sophisticated stuff for events like Easter and Christmas.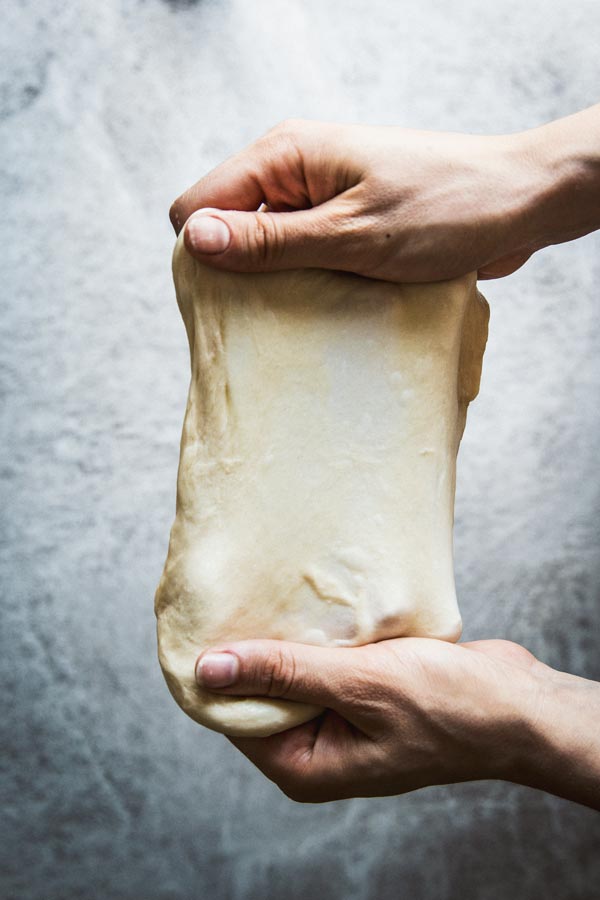 One thing that I love to do is breaking my dough into 2.5oz balls and braid tiny two-strand Challas. I then bring the ends together and pinch them to form a small roll.
A second rise of around 15 minutes helps relax the strands once more before baking.
The egg wash is crucial for a nice color and shine. If you're wondering why I'm not putting any eggs into the dough itself, it is because it will dry out much quicker after baking. If you know you're eating right away and long for a warmer color, go ahead and add an egg yolk along with an extra tablespoon of flour.
It's a rather quick bake, a large Challah made with 4 cups of flour is done in roughly 25-30 minutes, smaller rolls will be ready in 12-15 minutes.
Don't take them out while they're still too pale, or they'll be doughy and dense in the middle. Never be afraid of color in cooking and baking – you'll only achieve great flavor if you dare to let the right things brown.
Click here to get the full recipe.
For more about our food category click HERE.
For more great recipes click HERE.
Do you have a recipe to share? We would love to hear from you. Submit your recipes HERE