Almond Cherry Muffins
Buttery, moist, soft Almond Cherry Muffins. Full of flavour & bursting with juicy cherries in every bite. And they can be made gluten-free!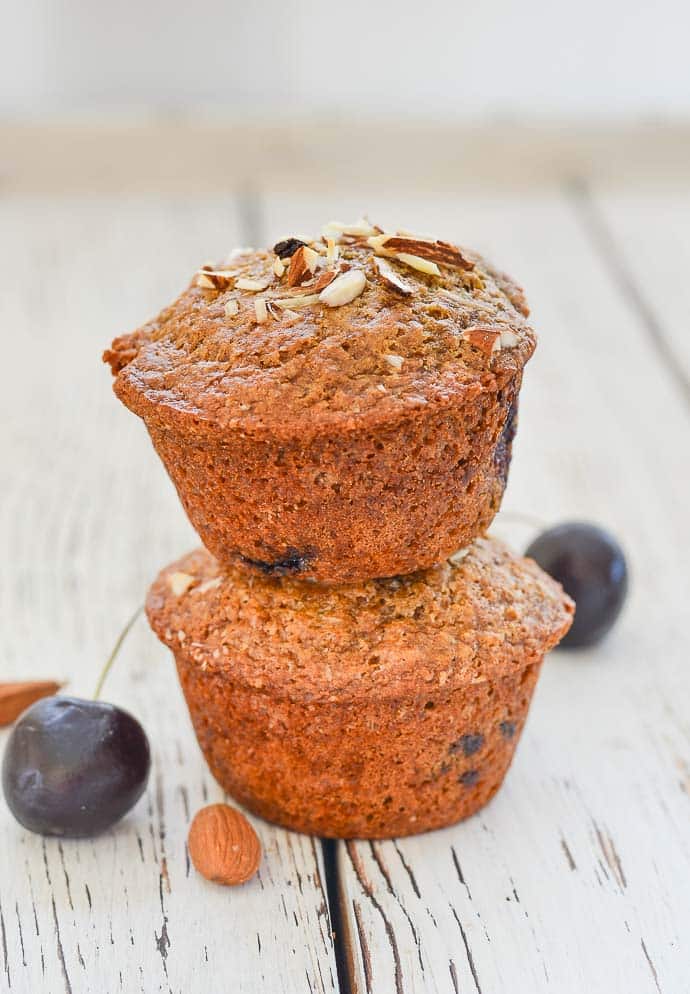 Despite being buttery these muffins are completely oil-free. The only fat in this recipe is that which is naturally occurring in the almonds.  There is no added oil at all. And for the gluten-free crew out there (because I know there are a lot of you), there is a gluten-free option. Yes Gluten-Free Almond Cherry Muffins!
You can use regular all purpose flour or you can use oat flour. Both give great results. (The muffins in my photographs are made with oat flour).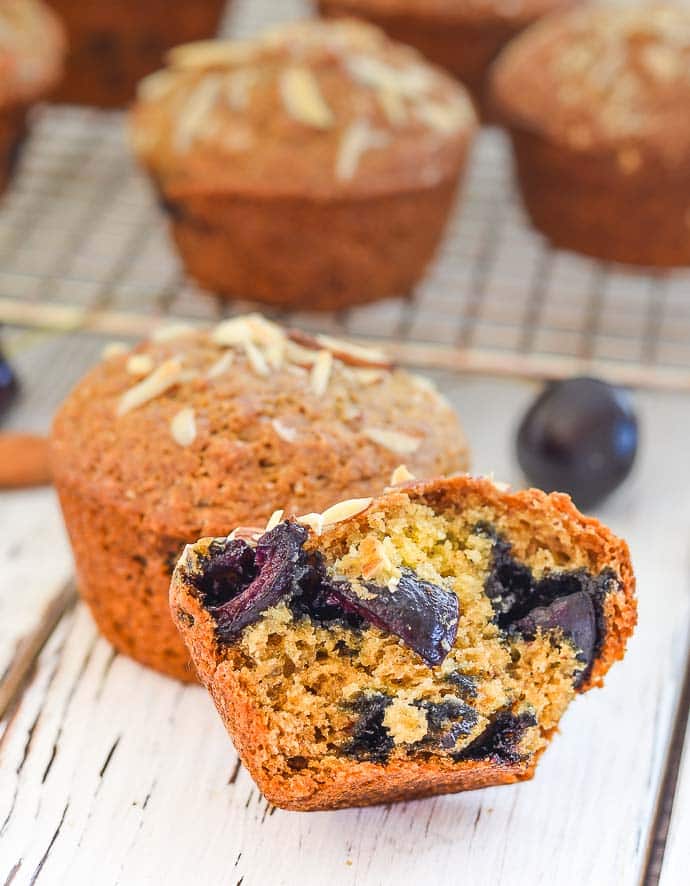 For more about our food category click HERE.
For more great recipes click HERE.
Do you have a recipe to share? We would love to hear from you. Submit your recipes HERE