5 Ingredient Shredded Zucchini & Feta Sauté
The beautiful thing about zucchini is that it's both healthy and versatile, adopting the flavors of whatever it's cooked with. You can slice it, dice it, make it into noodles, serve it raw for dipping, deep fry it, bake it, grill it and shred and sauté it (see my 5 Ingredient Shredded Zucchini & Feta Sauté recipe in post)!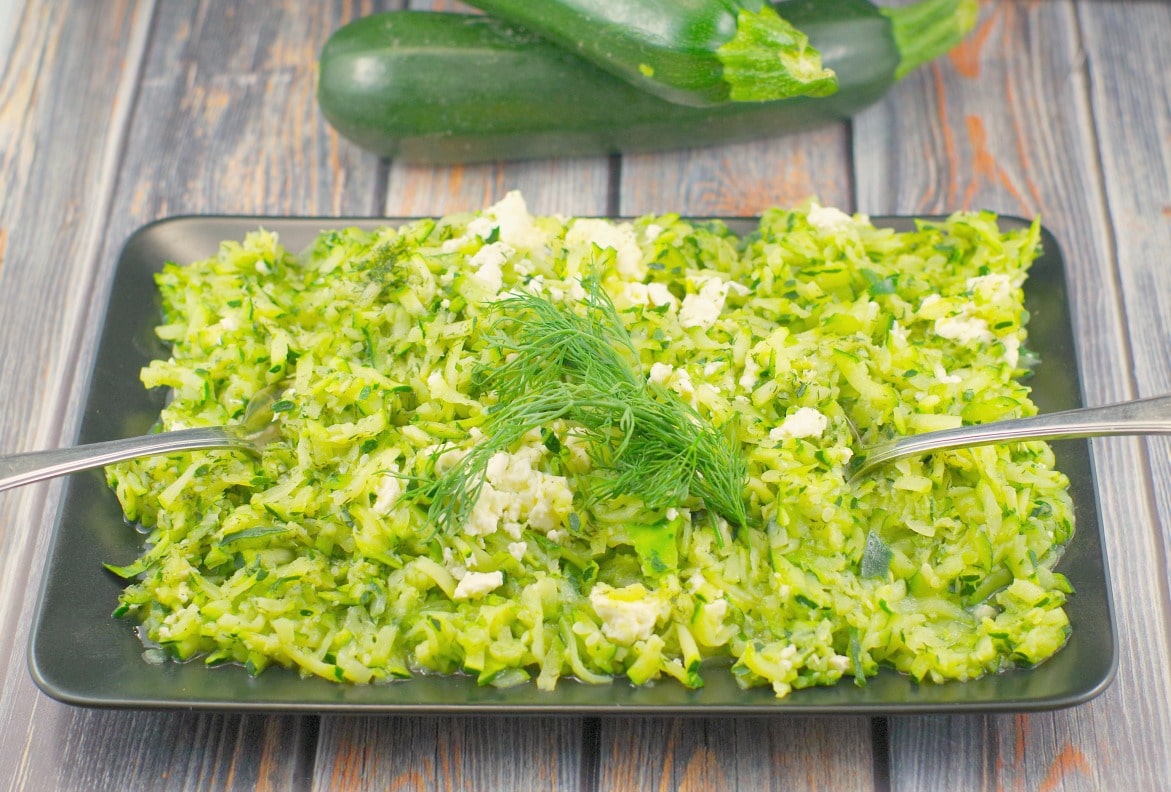 But zucchini has many other nutritional benefits. Did you know that this illustrious little veggie has just 25 calories (compared to a baked potato, for example, which has 130 calories)?! HERE ARE SOME MORE INTERESTING FACTS ABOUT ZUCCHINI: 
TOP 10 ZUCCHINI FACTS:
A zucchini has more potassium than a banana!
The word zucchini comes from 'zucca' the Italian word for squash. The Italians brought zucchini to the United States in the 1920s.
Zucchini isn't technically a vegetable. Botanically speaking,  it's a fruit (the ovary of the zucchini flower).
Bigger is 

NOT

 better. The most flavorful zucchinis are small to medium-sized.
Zucchini (also known as a courgette) will grow almost anywhere. It is a popular home-garden crop in temperate climates from northern Alberta to New Zealand.
Zucchini can grow up to three feet in length. The smaller zucchini (4 – 5 inches) taste sweeter and harvesting the smaller young zucchinis frequently encourages fruit production.