5 Low Carb Cauliflower Salad Jars
Here are 5 low carb cauliflower salad jars you can take for lunch this week. All full of healthy, satisfying ingredients and come in the following flavors: Mexican, Cobb, Asian, Nicoise and Greek.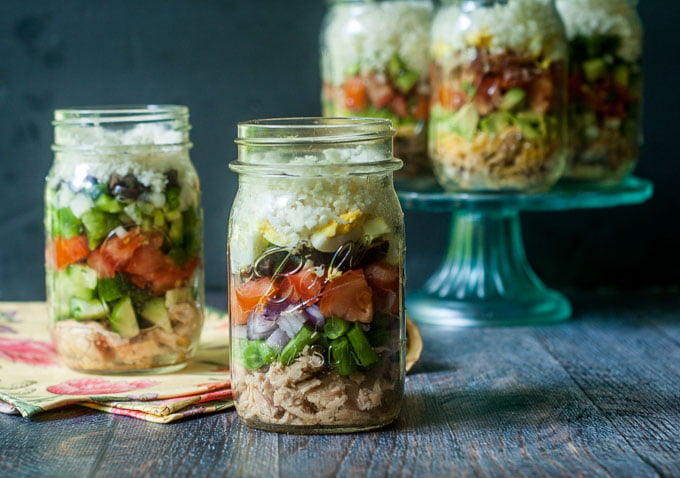 My husband asked me why anyone would want to eat a salad out of a jar. I explained to him my love for eating out of jars and that there were lots of recipes on Pinterest for food in jars. One of my best posts is for a raspberry low carb no bake cheese cake in a jar! He countered that the salad would get soggy, but that's where I explained that I was using raw cauliflower rice and not lettuce. None of the ingredients get soggy. He still didn't get it. But I loved these 5 low carb cauliflower salad jars and there are 5 different flavors to enjoy: Mexican, Cobb, Nicoise, Greek and Asian.
For more about our food category click HERE.
For more great recipes click HERE.
Do you have a recipe to share? We would love to hear from you. Submit your recipes HERE