Cauliflower Scampi
Cauliflower Scampi – this quick and easy pasta recipe is made with roasted cauliflower, lots of lemon, and a garlic white wine sauce. It comes together in less than 30 minutes, so it's perfect for a weeknight. But it's also classy enough for entertaining!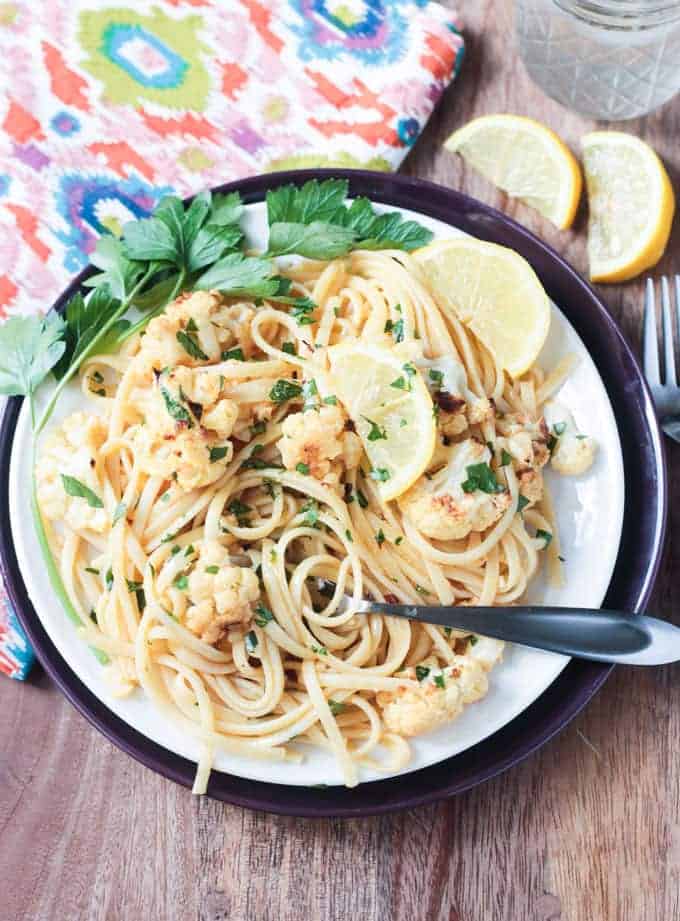 The sauce makes just enough so the noodles are coated, but not swimming in it. Light enough for a quick summer meal, but filling enough to be winter comfort food. Delicious all year round!
Scampi is a type of lobster, or more accurately, the meaty tail of a certain type of lobster. Here in the U.S. though, it generally refers to a dish made with shrimp in a sauce consisting of garlic, butter, and wine. Sometimes, breadcrumbs or Parmesan cheese are added as well. You can't really go wrong with lots of garlic, lemon and wine, right?
Of course, we're making this scampi without shrimp or lobster. Instead, I roasted cauliflower with olive oil and lemon juice until tender. It's SO GOOD that it almost didn't make it to the pasta…I was eating it straight from the pan! So, take note, that this roasted cauliflower by itself would make a great side dish for any other meal you're planning too.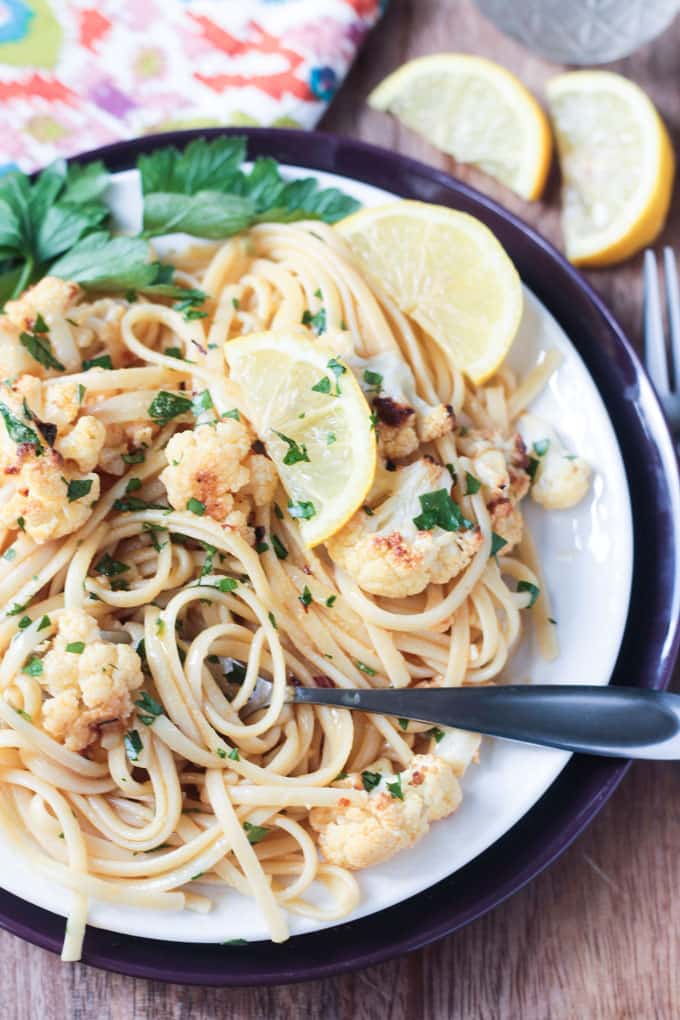 Read more and get the full recipe and directions for Cauliflower Scampi here.
For more about our food category click HERE.
For more great recipes click HERE.
Do you have a recipe to share? We would love to hear from you. Submit your recipes HERE