Fireball Apple Pie
The best ever apple pie just got the most amazing upgrade. This perfect Fireball Apple Pie is baked with a delicious sweet, cinnamon syrup, and is infused with Fireball for a boozy makeover! Try this Fireball Apple Pie recipe once, and you'll never go back to others!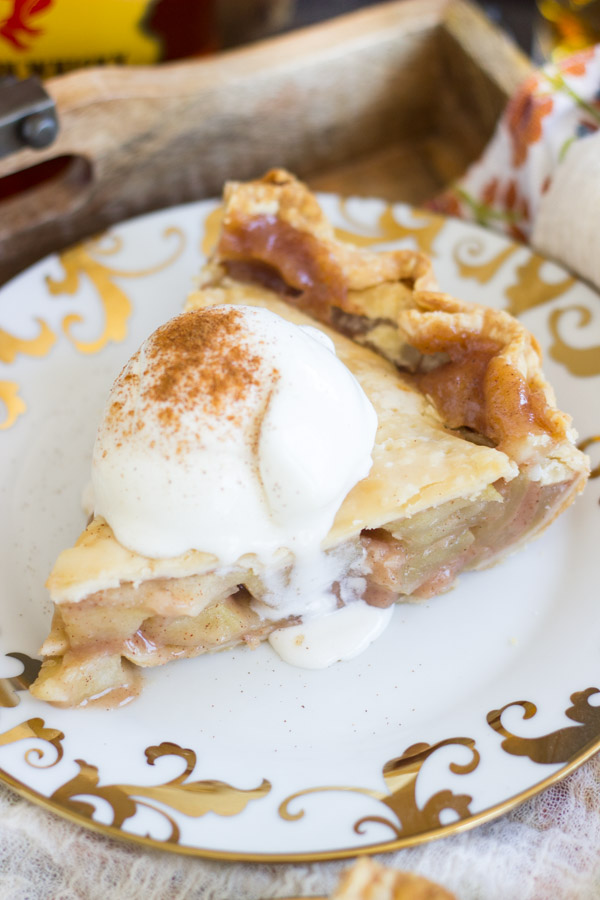 I actually made this Fireball Apple Pie last year, and decided not to share it because I didn't want to tire you of Fireball recipes, but it's a whole year later, and I think you're up for it. I think almost every kind of booze has a time and place in baking – bourbon, rum, whiskey, but almost none as much as Fireball.
The warmth and fiery cinnamon has a lot of kick, but not too much bite – Fireball is so smooth. You know, it's more sweet than anything, but it adds a really nice warm, spicy, cinnamony flavor, and a tiny kick of booziness. I love baking with it!
This Perfect Apple Pie recipe is the BEST version, with or without Fireball. This is the Perfect Apple Pie recipe that my mom found in a Seventeen magazine when she was a teenager (where she also found the Chocolate Scotcheroosrecipe!), and it's the only one we use in my family.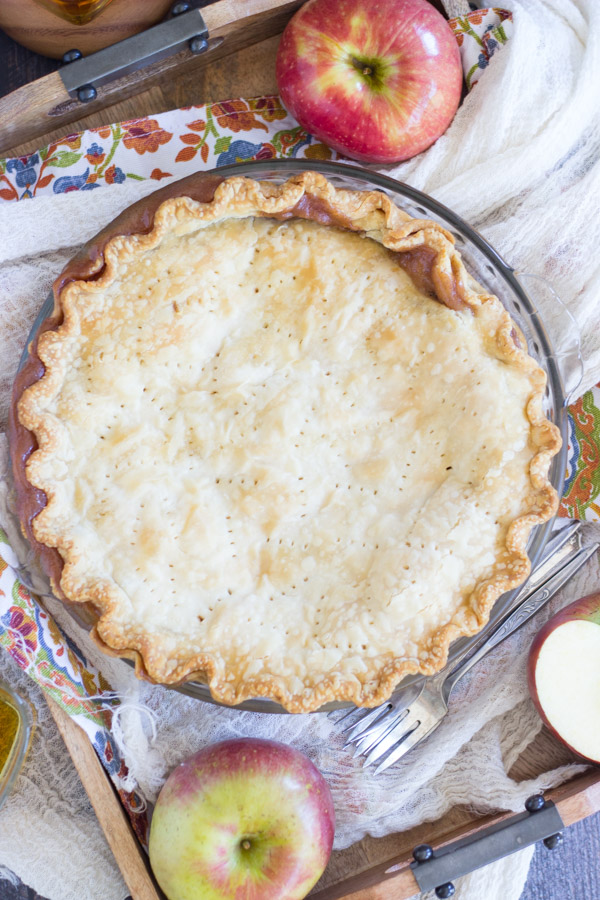 Get the RECIPE!
Visit The Gold Lining Girl…
For more about our food category click HERE.
For more great recipes click HERE.
Do you have a recipe to share? We would love to hear from you. Submit your recipes HERE