5 ingredient Caprese Sheet Pan Chicken Breast (gluten-free)
I fell in love with this simple and delicious Caprese salad skewer appetizer and it inspired me to transform it into an easy weeknight sheet pan chicken breast recipe.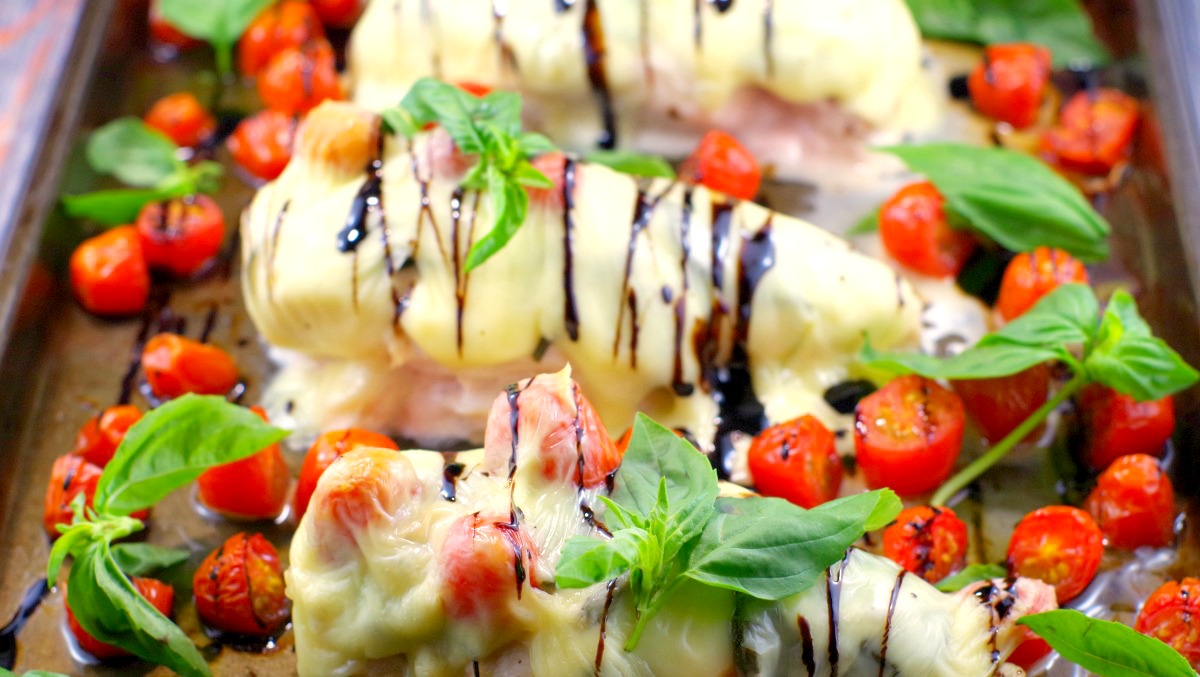 I love chicken because it's healthy, easy, low-fat and you can add just about any flavour combination to it. But this medley of basil, grape tomato, mozzarella cheese and balsamic glaze really makes this chicken sing! And sheet pan chicken is nothing short of brilliant – it's fast and one pan, which means less dishes to wash. And less dishes is always a bonus.Fall always signals the start of getting back into routine. A new school year begins, as do activities and busy evenings. Having an arsenal of quick, easy and delicious dinners in your back pocket can be very comforting! A quick stop at the grocery store for a couple ingredients and you have yourself a plan!

RECIPE HERE!
For more about our food category click HERE.
For more great recipes click HERE.
Do you have a recipe to share? We would love to hear from you. Submit your recipes HERE