3 Ingredient Slow Cooker Cheesy Spinach (low carb)
This 3 ingredient slow cooker cheesy spinach is a rich and tasty, low carb side dish that you can make in no time at all!  Each serving is only 2.6g net carbs.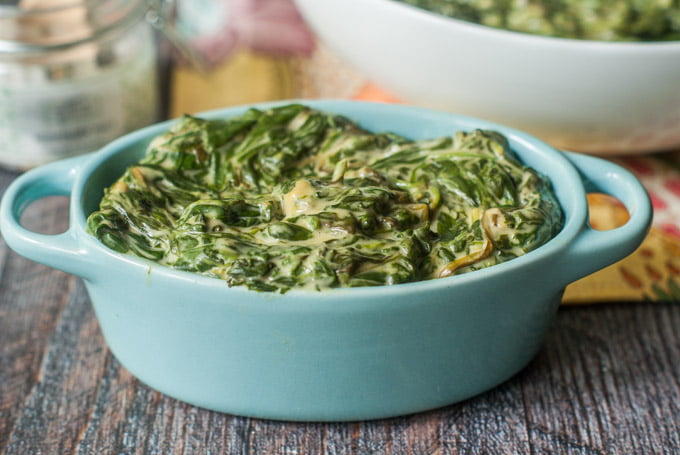 Creamy spinach is not something that I grew up on. Actually I don't think I ever had it until Boston Market came along and I had it there. Now I love it and since I'm on a low carb diet, I thought this would be the perfect side dish to make. So today I have made for you this 3 ingredient slow cooker cheesy spinach. It only takes an hour in the slow cooker but the best thing is that you can dump your ingredients and walk away and that includes 2 bags of spinach!
For more about our food category click HERE.
For more great recipes click HERE.
Do you have a recipe to share? We would love to hear from you. Submit your recipes HERE