No Bake Peanut Butter Pie with Pretzel Crust
Ready in minutes, this No Bake Peanut Butter Pie Recipe with Pretzel Crust is so creamy, rich, light, and fluffy! With the best combo of sweet + salty!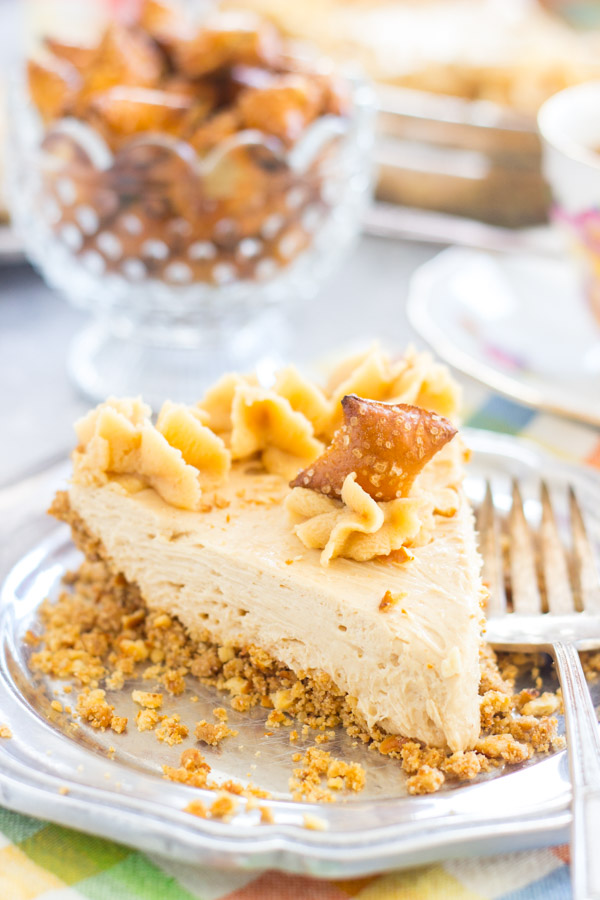 I LOVE peanut butter and pretzels together, and when we were grocery shopping recently, we picked up a big tub of those peanut butter-filled pretzel nuggets. Have you tried those?? They're dangerous to keep in the house! But I had the grand idea that I could crush up those nuggets and use them as a crust for peanut butter pie.
This was a total hit. I love the saltiness and crunch of the pretzels as a crust, and then it's filled with rich, creamy, peanut butter pie filling. It was a definite success, and it was still SO easy to make!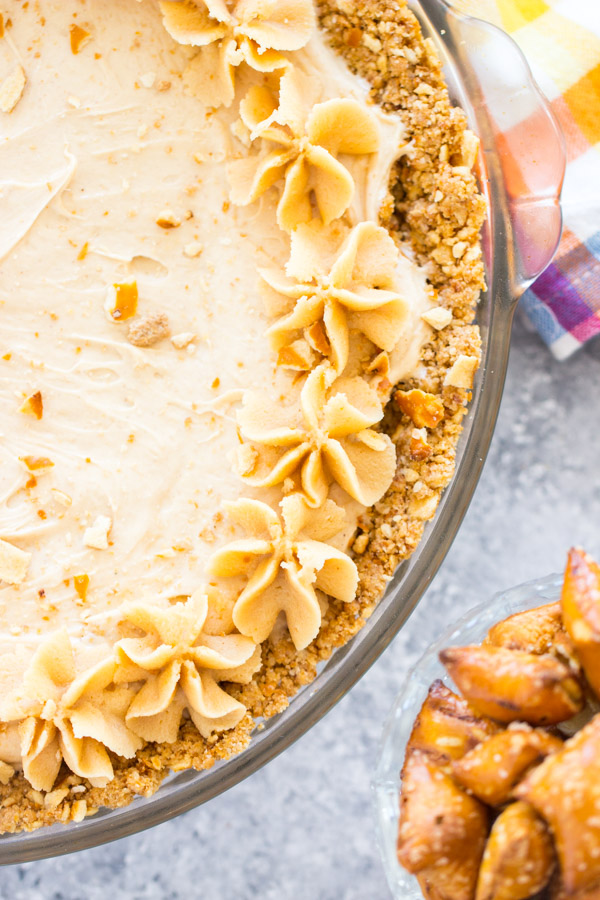 View RECIPE!
Visit The Gold Lining Girl!
For more about our food category click HERE.
For more great recipes click HERE.
Do you have a recipe to share? We would love to hear from you. Submit your recipes HERE