Cheesecake Topped Fudgy Chocolate Brownies
Indulgently rich, extra Fudgy Brownies made even better with a layer of creamy, slightly tart cheesecake & a smattering of chocolate chips. Gooey, chocolatey perfection!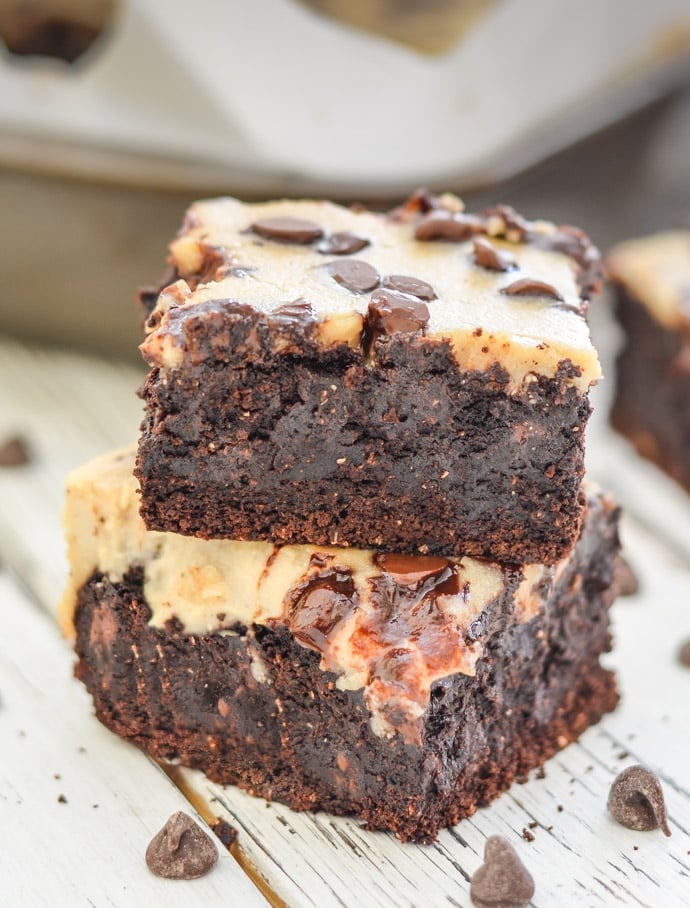 Cheesecake Topped Fudgy Brownies.
Like wow!!! They are seriously fuuddggyyy and chocolatey and cheesecakey and amazing. I haven't made them for a few weeks now and have been seriously tortured while editing the photos. I just want to eat them all over again!! 😛
These Cheesecake Topped Fudgy Brownies are every bit as decadent as they appear. You're talking a thick layer of super chocolatey, super fudgy brownie, topped with a rich, creamy, slightly tart cheesecake layer, all finished off with a smattering of chocolate chips, because this my friends, is chocolate overload. 🙌
You will thank me as you wipe the chocolate from your chin because brownies + cheesecake = the perfect marriage. Me + brownies is also the perfect marriage, except if I was married to a tray of Cheesecake Topped Fudgy Chocolate Browniesthe marriage would not last long. Not long at all….
They work so perfectly together because the brownie part is incredibly rich and the cheesecake topping, although creamy, is slightly tart. It kind of balances out the sweetness and cuts through the richness. Um..it's just fudgy chocolate perfection.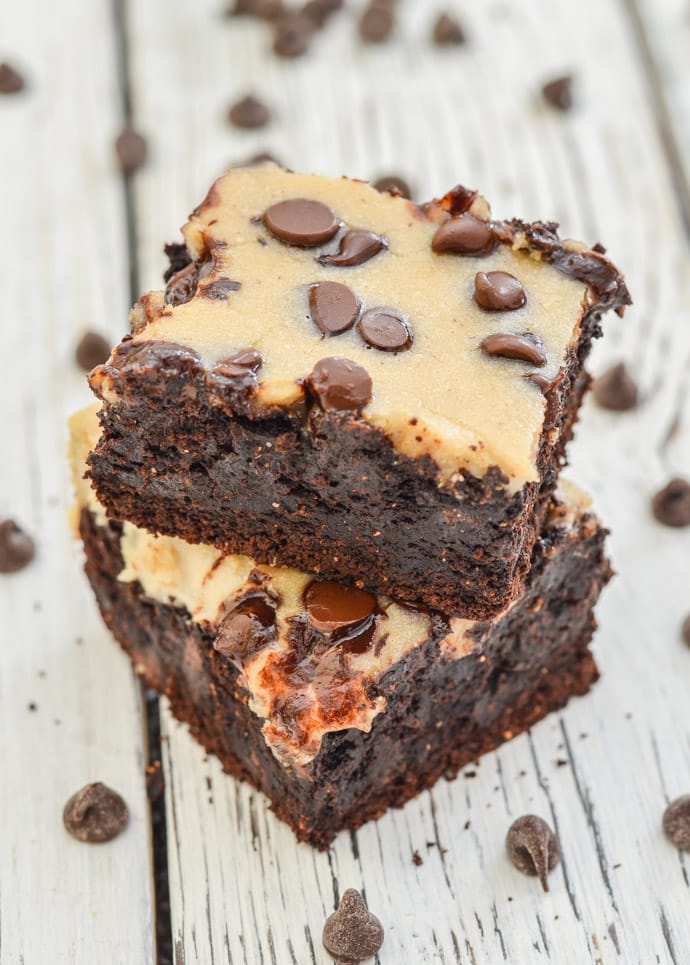 For more about our food category click HERE.
For more great recipes click HERE.
Do you have a recipe to share? We would love to hear from you. Submit your recipes HERE