Slow Cooker Pulled Pork Sandwich
This is slow cooker smoky shredded pork, piled high with a quick broccoli slaw, is the perfect potluck or BBQ idea or for when you just  need to feed a crowd.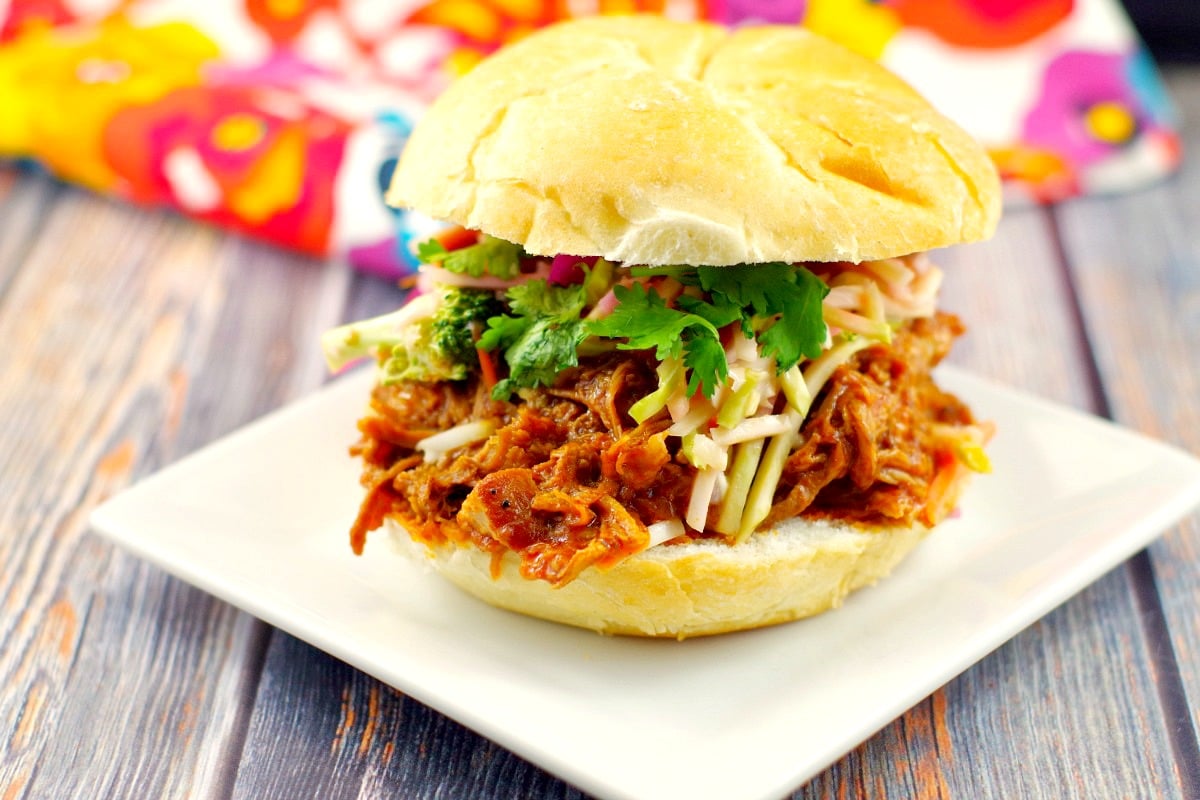 I can't believe that slow cooker pulled pork has eluded me until now. A colleague recently asked me for advice on cooking pulled pork and I had to admit I'd never actually made it. Ever. Now I am wishing I had this gem in my repertoire years ago.
I tend to shy away from slow cooker recipes because although I love the concept, I found that they all started to morph into the same stringy, stewy tasting dish. But not this one! No siree… this crock pot pulled pork is flawlessly tender, juicy and smothered in a rich, smoky tomato sauce with just the right amount of tang.
This shredded pork recipe really is the perfect summer meal for a hot day and great for a small, casual gathering or even when you need to feed a crowd. It's one of those meals that is easy enough to throw together, but tastes like you went to a lot more trouble than you actually did. And how can you not love that?!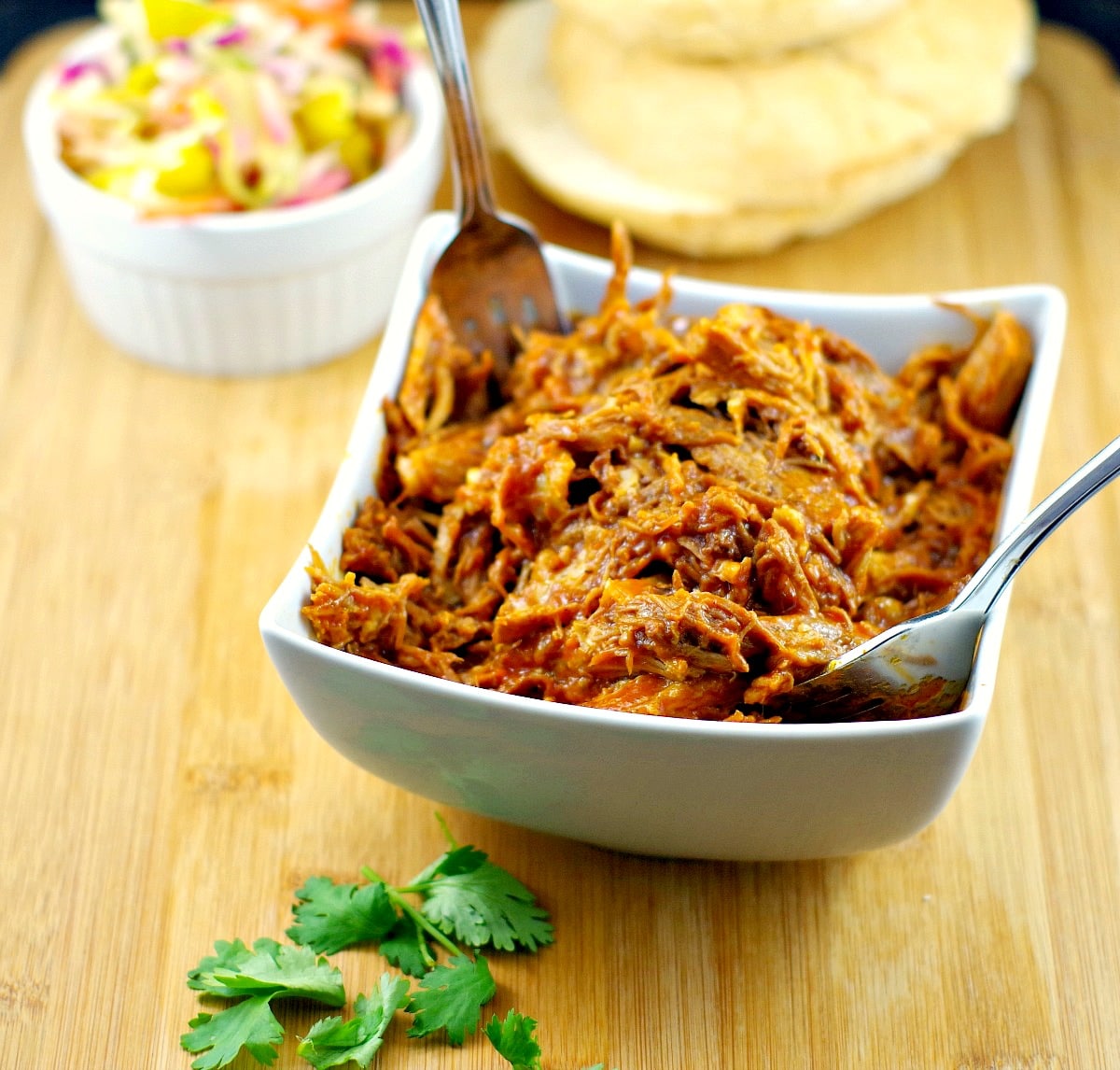 For more about our food category click HERE.
For more great recipes click HERE.
Do you have a recipe to share? We would love to hear from you. Submit your recipes HERE