Garlic Parmesan Crispy Oven Fried Chicken
Try this quick and easy way to oven fry chicken for your family dinner tonight! WAY healthier than getting KFC, as this is made with 100% boneless chicken breast meat and baked instead of fried.
The flour and bread crumbs are seasoned with garlic and parmesan for extra flavor – yum! This is a comfort food meal done right and will be gone in seconds!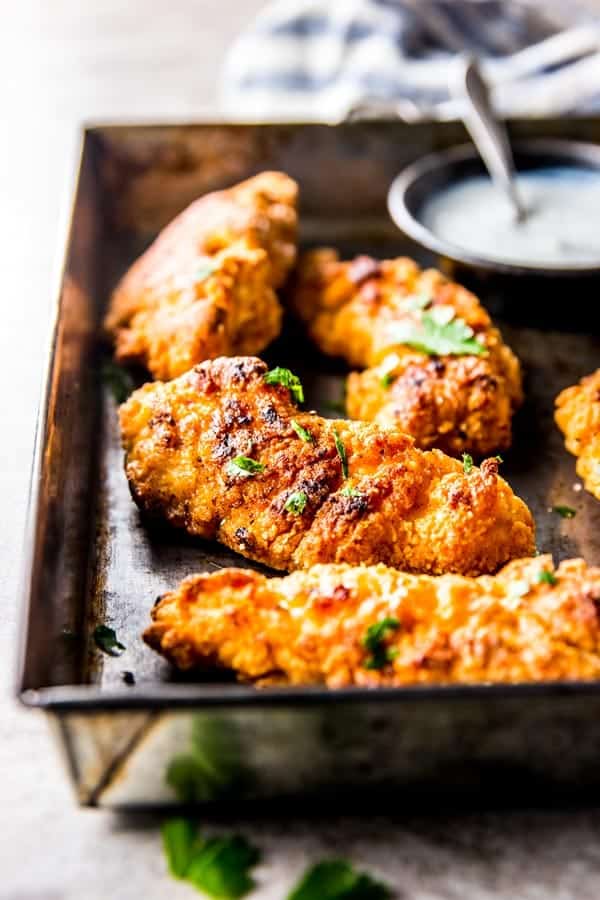 Everybody loves oven fried chicken – right? It only seemed obvious to continue adding to this love, so today I'm sharing this Garlic Parmesan Crispy Oven Fried Chicken recipe with you.
It's pure comfort food with rich flavors, but it's also incredibly easy to make. So easy, in fact, that it suits itself for relaxed weeknights.
My family absolutely adores this crispy baked chicken breast. We usually serve it with plenty of steamed green veggies (think green beans, broccoli or spinach) and… Mac and Cheese. Don't judge 😉
One bowl gets egg and buttermilk, a separate bowl gets…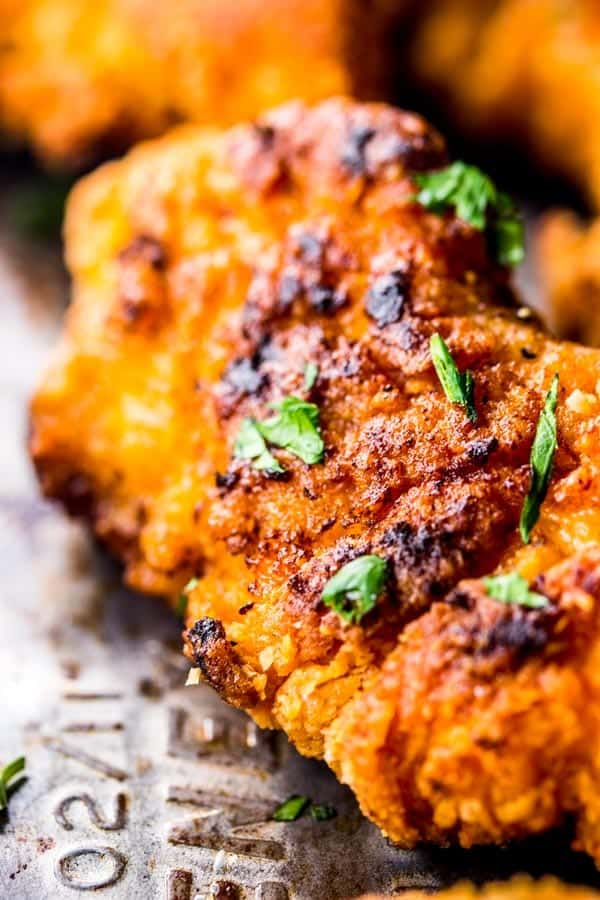 Get my tips and the full recipe by clicking here.
For more about our food category click HERE.
For more great recipes click HERE.
Do you have a recipe to share? We would love to hear from you. Submit your recipes HERE