Butterscotch Toffee Crunch Cookies
Bake sales are challenging to bake for because you need volume, you want great sellers, but you also want unique bake sale ideas. When everyone shows up with brownies and chocolate chip cookies, it really doesn't make for a good bake sale. And every bake sale is different-the best selling bake sale items at one sale, may not be at another. You just have to try different things. I like to create a new recipe for every bake sale – it gives me a chance to get creative and test out new sellers. And cookies are always good bake sale items. So that's why I created these delicious Butterscotch Toffee Crunch Cookies. And they were a hit!
I have said it more than once – anise (aniseed) doesn't get enough play time in baking. And this butterscotch cookie recipe is an example where this spice, with its subtle hint of licorice, plays so nicely with the butterscotch and toffee in the flavour sandbox. Anise seed, also known as aniseed, is not to be confused with star anise. Although similar in flavour, they are entirely different plants.
But these aren't your typical soft butterscotch cookies – the toffee bits give them a little crunch. And the pudding in the mix makes them oh so creamy- it's a great combo!
These butterscotch toffee crunch cookies are a unique bake sale item. The butterscotch pudding and toffee bits give them a creamy crunch, while the aniseed lends a hint of licorice. These were a huge hit at the school bake sale this year!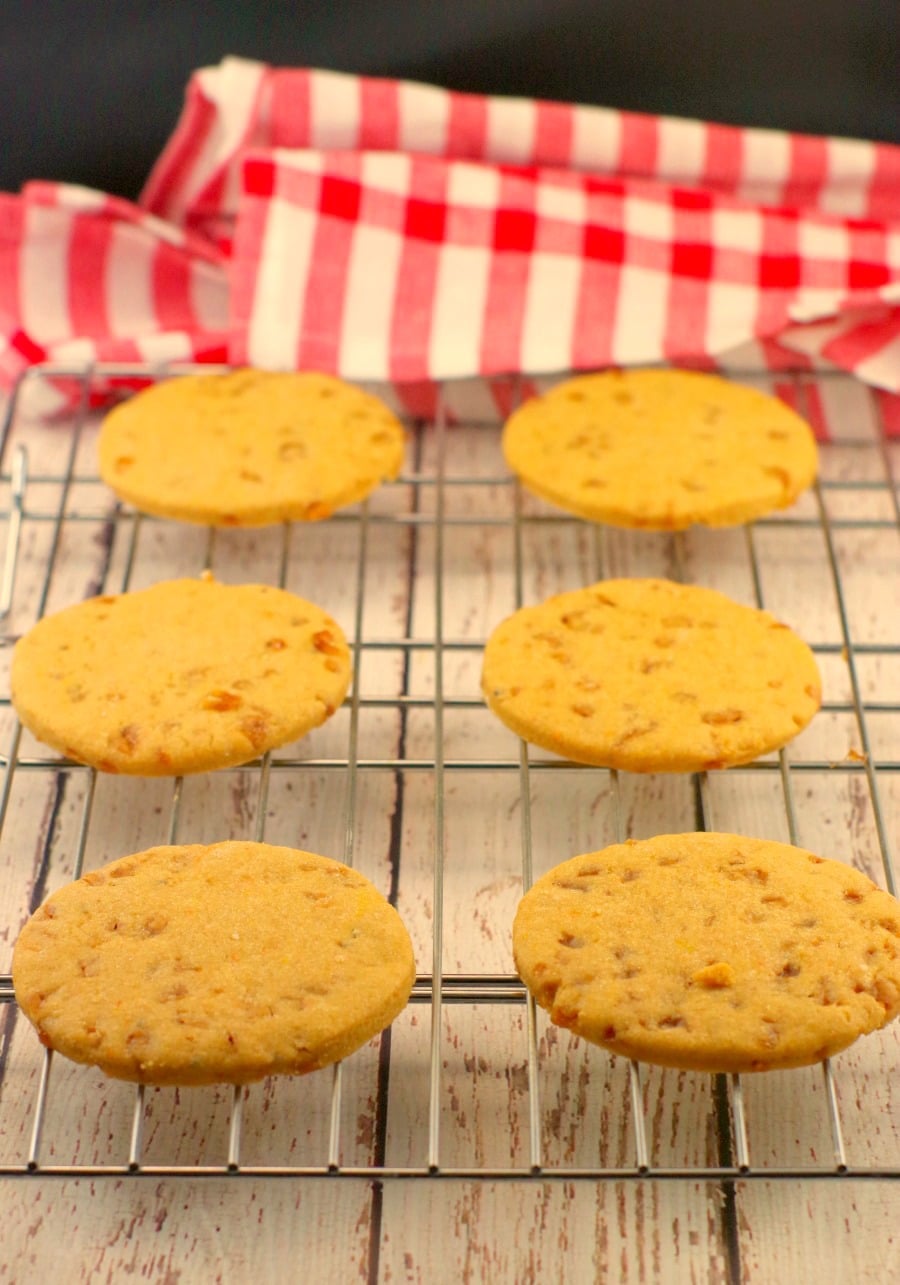 For more about our food category click HERE.
For more great recipes click HERE.
Do you have a recipe to share? We would love to hear from you. Submit your recipes HERE