Pasta Aglio e Olio
This Pasta Aglio E Olio recipe features a light olive oil-based sauce, garlic, a good dose of red pepper for a spicy kick, sharp and salty Parmesan cheese, and rich, salty olives. Simple ingredients, but big flavor!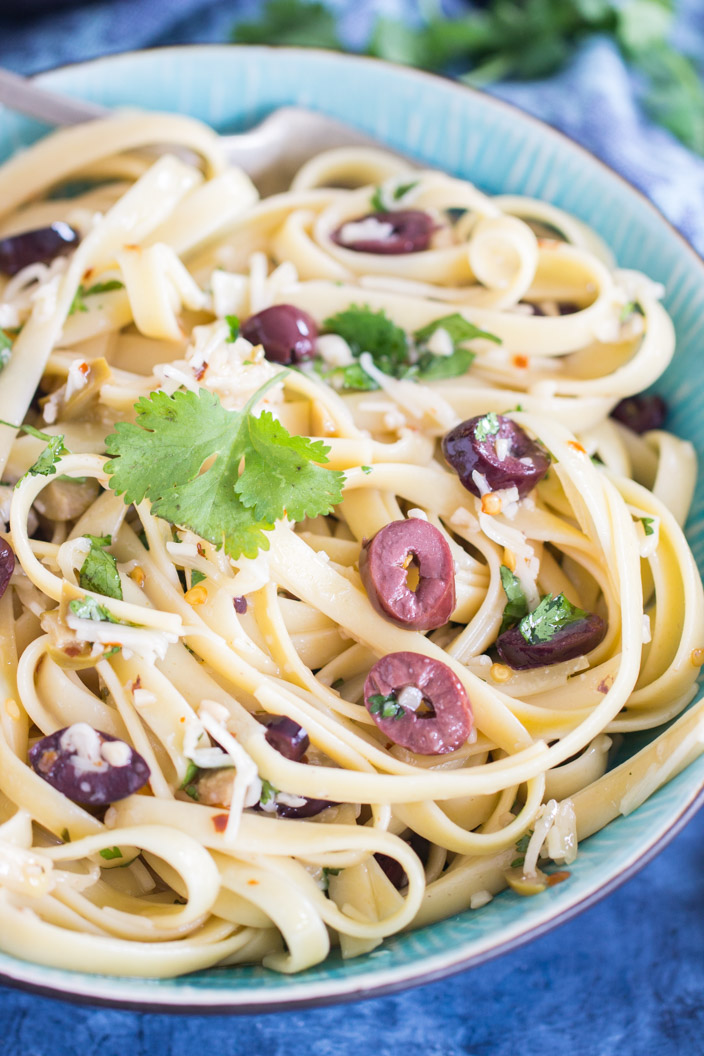 This Pasta Aglio e Olio recipe is so simple and fuss-free to make. Each ingredient plays such an instrumental part. Although there aren't a ton of ingredients, they're all well-represented, and it matters to use good quality ingredients.
It's my understanding that Aglio e Olio is traditionally made with spaghetti, but I deviated from that because fettuccine is my #1, and it's just what I was in the mood for. So there you go. It's really all about the sauce with Aglio e Olio anyway, so that's what matters. More on that sauce later.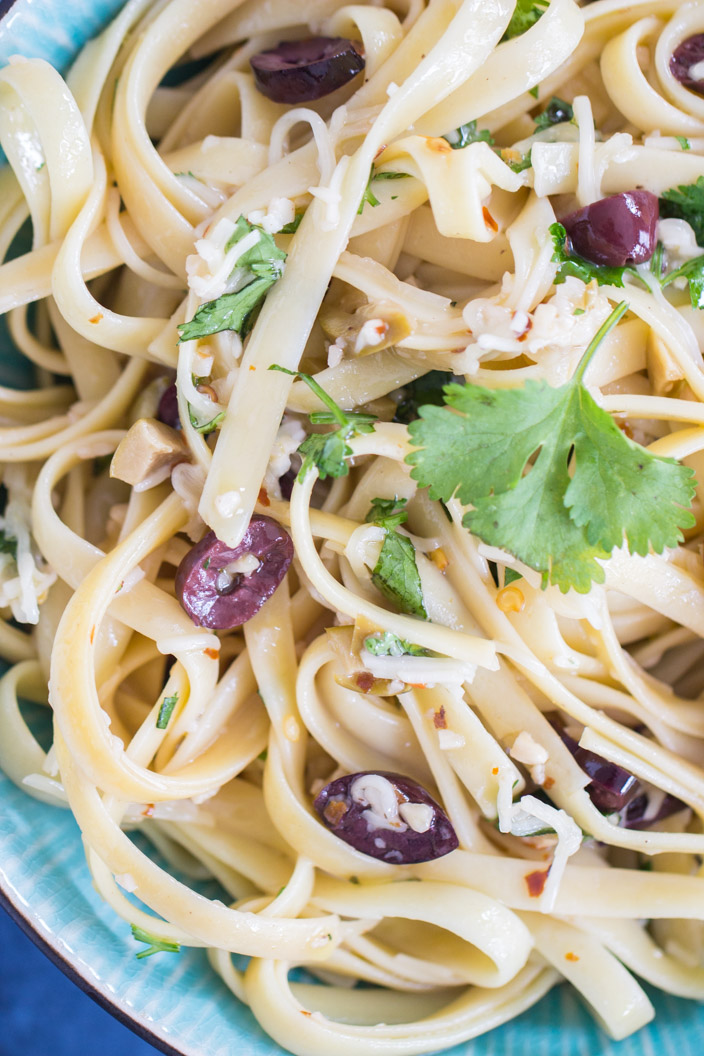 Visit The Gold Lining Girl!
For more about our food category click HERE.
For more great recipes click HERE.
Do you have a recipe to share? We would love to hear from you. Submit your recipes HERE