Skinny Pumpkin Cheesecake
A light and delicious cheesecake made with pumpkin and a chocolatey oreo cookie crust. This skinny pumpkin cheesecake makes a great Thanksgiving dessert idea and is the perfect pumpkin pie alternative!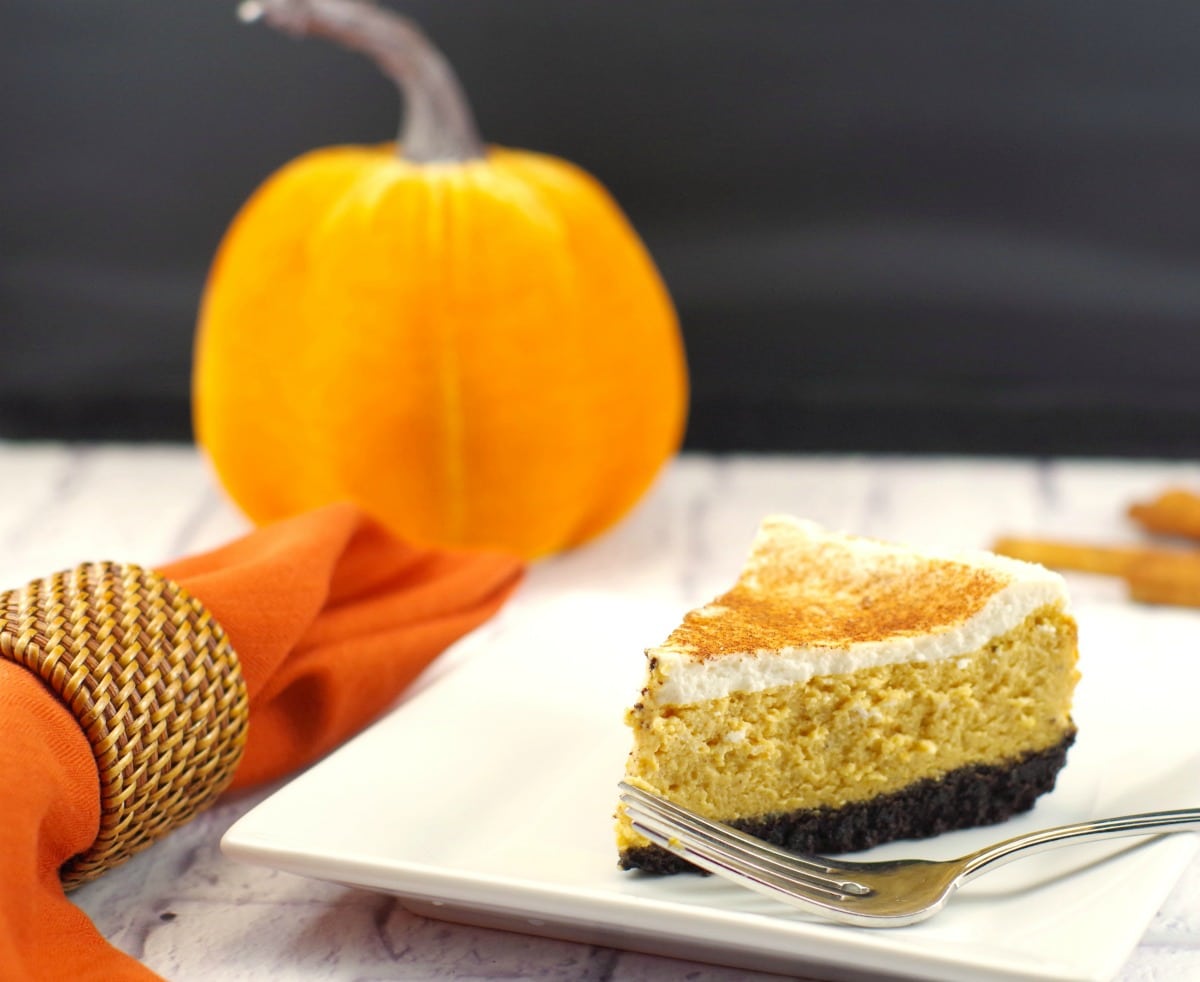 Just in time for Thanksgiving! This Skinny Pumpkin Cheesecake is a great pumpkin pie alternative. Cheesecake can be really heavy but this one isn't. And it's easy to make. So if you are looking for something a little different for your Thanksgiving dessert, give this healthy dessert a try. You will be amazed by how delicious this light cheesecake recipe tastes!
Although cheesecake is not hard to make, if you have one bad experience, it can turn you off ever making it again. And because cheesecake is prone to cracking, I often use a water bath. But you don't even need to use a water bath with this recipe. It will crack a little, but the topping covers up any cracks, so it still looks great! And it won't dry out. However, if you always use a water bath and prefer it to be on the safe side, then go for it!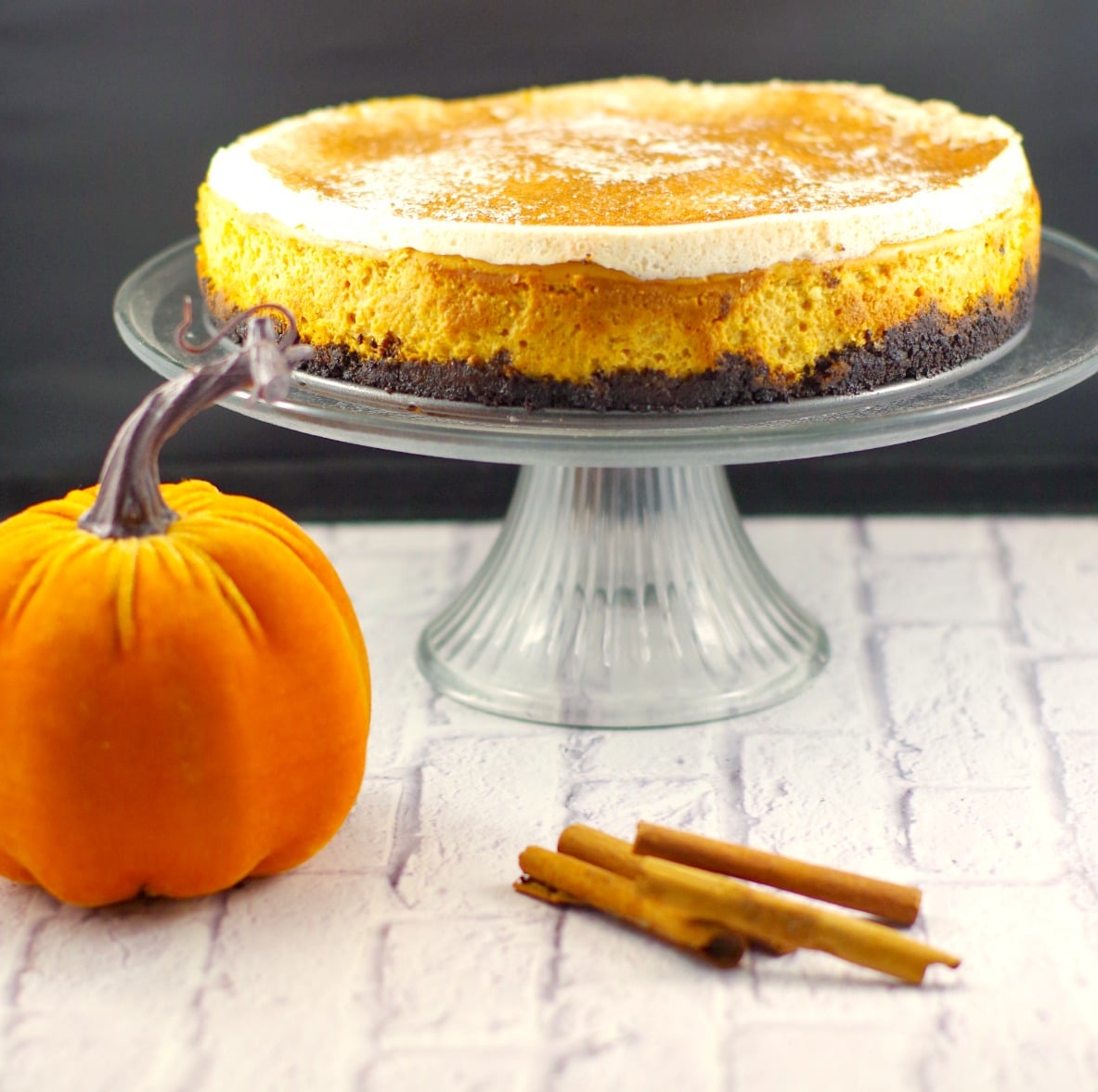 For more about our food category click HERE.
For more great recipes click HERE.
Do you have a recipe to share? We would love to hear from you. Submit your recipes HERE