Creamy Vegan Garlic Onion Dip
A deliciously cool, creamy & nut-free vegan Garlic Onion Dip. Full of sweet roasted garlic & caramelized onion flavour & perfect for your next party!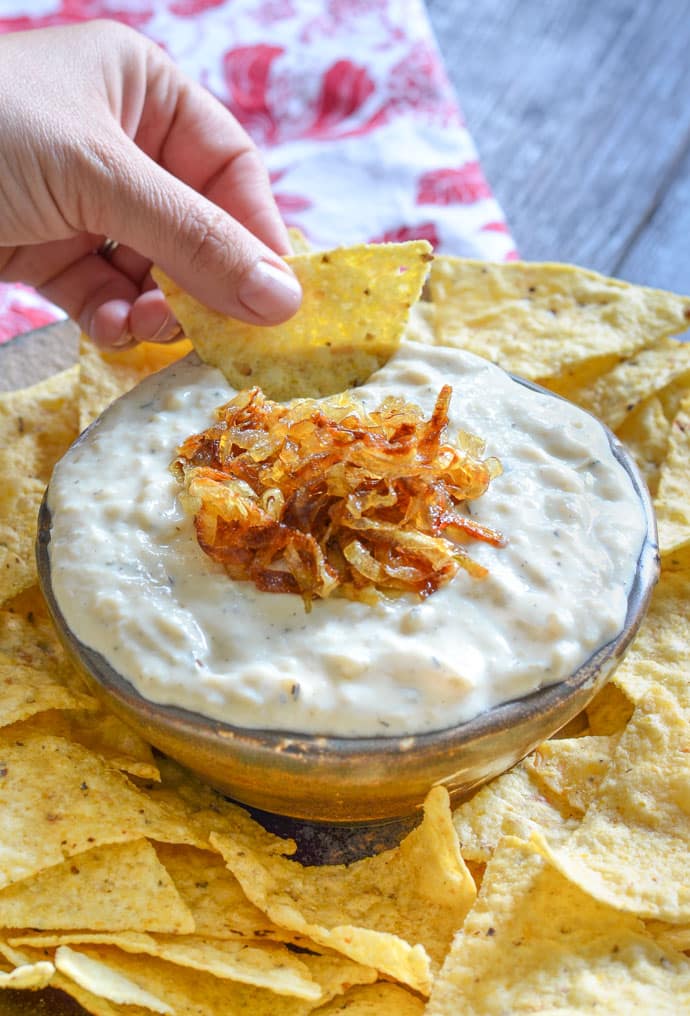 We're talking garlic roasted in the oven until it's super soft and sweet. Slowly, and I mean really slowly, caramelizing the onions, then blending them all up with the silky soft tofu, a touch of thyme (plus a few other things) until we have garlicky oniony dip heaven. A pile of crispy caramelized onions finishes it all off rather nicely.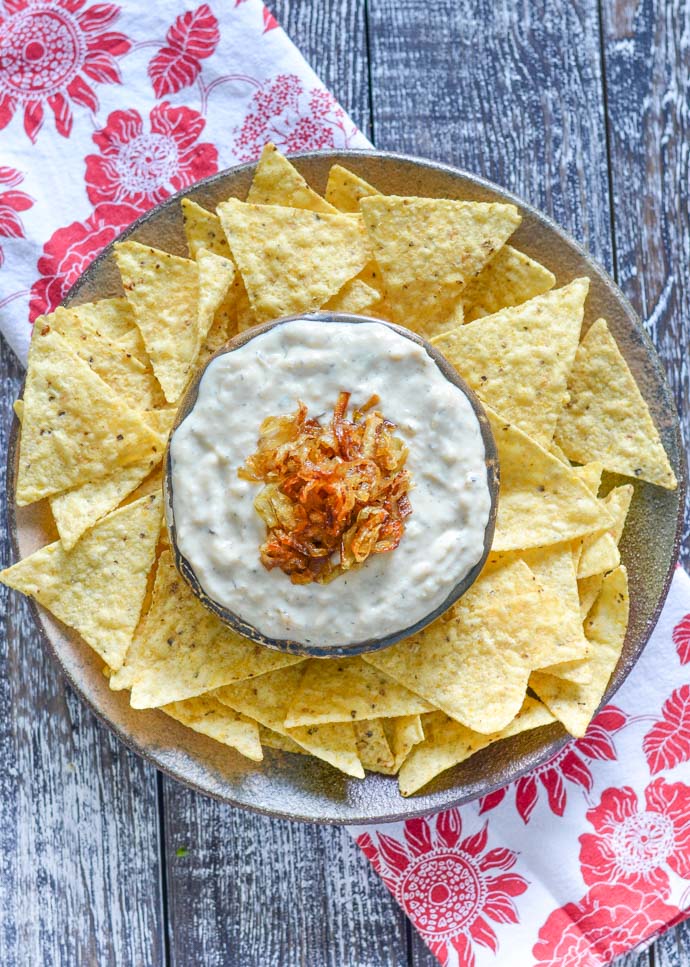 For more about our food category click HERE.
For more great recipes click HERE.
Do you have a recipe to share? We would love to hear from you. Submit your recipes HERE