This is a Sponsored post written by me on behalf of ALPO® Brand Dog Food for SocialSpark. All opinions are 100% mine.
I'm Leslie, part of the Dan330 family. I may get a lot of flack from my brother about my puppies, but I love them soooo much! I mean, who wouldn't love this face? This is my biggest puppy, Hurley. 
People have dogs for all kinds of reasons. But to me they are part of my family, and I treat them like it. I was so excited when I found out I had the opportunity to test out ALPO's variety dog food. They sent me some ALPO® Chop House® 5.5 oz. cans in different flavors. My dogs loved it!  They went absolutely crazy when they got their first whiff of the food. I mean, just look at this video of them!
But don't just take my word for it; check out ALPO® on Instagram. We tried the Tender Cuts With Lamb, Rotisserie Chicken, and T-Bone Steak Flavored Cuts. If you want more variety, ALPO® also has a Filet Mignon. All three were a big hit. Each can is 100% complete and balanced, which is great for Hurley. While the cans were small and compact, which is great for me.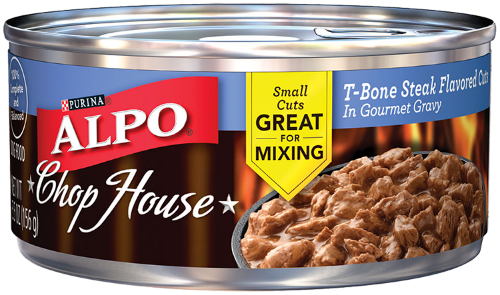 It is important to me that Hurley gets good, quality food. I looked up the ALPO® nutrition and was happy to find out that the the ALPO® wet dog food is made from quality ingredients, including healthy protein sources, grains, and vegetables. This supports Hurley's happy, healthy life, shiny coat, strong bones, and teeth and his tail just kept wagging. If you want to learn more about the the nutrition of these products, visit the ALPO® page's here: http://alpo.com/dog-nutrition/ and here: http://alpo.com/dog-food/
Next time I buy ALPO's® Chop House, I am going to make sure I get both the small cuts and the finely ground so I can mix it with dry food for a little extra everyday treat. 
Don't forget, if you have a furry little guy running around your house, treat him to this great product and make sure to like ALPO's Facebook Page.