A kitchen remodel can be one of the most frustrating projects for do it yourselfers. But, at the same time, a new kitchen can make your house seem brand new and create a lot of value at the same time. Even if you just have a little work like touching up a color or cleaning up a backsplash, you can change the whole look of your kitchen. If you know your kitchen needs updating but just want some ideas, we put a few things we loved together to help inspire you.
This is something I wish I had thought of when I did my kitchen remodel. Look at how gorgeous these drawers are!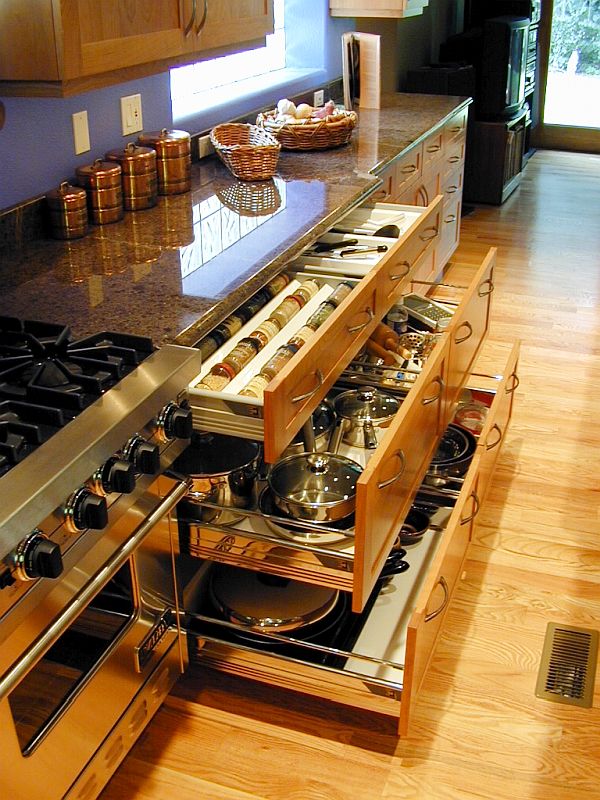 This ideas is from www.decoist.com
This is an idea from the DIY Network. I love how they used wire baskets in the drawers so you can see what is i them. I would love to have this in my pantry.


For more ideas from the DIYNetwork.com go here.