This is a Sponsored post written by me on behalf of American Frozen Foods Institute and the Frozen Food Roundtable for SocialSpark. All opinions are 100% mine.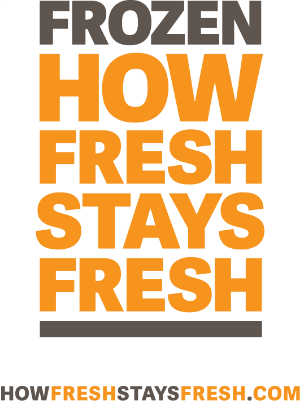 You may have already read my post on how I integrate frozen foods into my daily routine. I showed you a variety of great breakfasts and snacks that we have around our house. 
Now, I want to show you how easy it is to make a quick and delicious dinner too! When I have to go to an office for the day, or need to whip up a quick dinner, I can easily cook pre-made frozen food meals and serve a good dinner. If you keep them stocked in a freezer, fresh food is available any time you need it. Remember, freezing is simply a natural pause button that keeps just picked, just baked, and just crafted foods at the peak of freshness. Frozen. How Fresh Stays Fresh In additionk there are a ton of benefits of frozen foods too.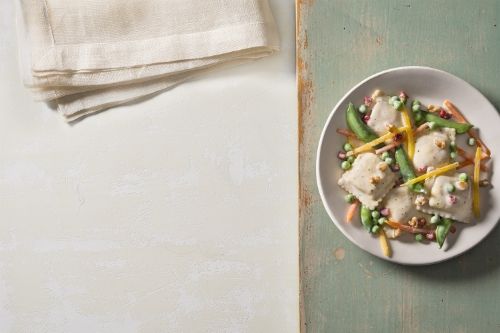 Last night, my family had a variety of food. Three of of my children enjoyed a Freshetta  Signature Pepperoni Pizza while Sarah enjoyed the Weight Watchers Smart Ones Chicken Parmesan. Reagan had the Stouffer's Five Cheese Lasagna, and I had the Lean Cuisine Simple Favorites Chicken Enchilada Suiza. 
Just look at how simple these are to cook. Here's an image of the front and back of the Lean Cuisine box. Dinner is so easy now!
Here's a picture of the pizza. It was a self rising crust and was really a spectacular pizza.
This is Sarah's Chicken Parmesean:
Reagan loved her Lasagna:
My Enchilada was excellent:
Remember, freezing is how fresh food stays fresh. It naturally pauses inspired recipes made with fresh, quality ingredients and suspends them until the moment you are ready to enjoy them, locking in freshness, flavor and nutrients. Learn more about fresh vs frozen.
Some of the brands I love are: ConAgra Foods, General Mills, Heinz, Hillshire, Kellogg's, Nestle, Pinnacle, and Schwan's. So make sure you go to your local store and get some of these great products.
I love frozen food night becasue everybody gets what they want and it is very easy to accomodate and cook for the whole family.