Flying Suites Class
My wife came across an article on Singapore Airlines Suites Class and passed it on to me. In 35 years of flying for the airlines I had never even heard of this. My last position at the airlines was an Airbus A330 captain. I thought that the A330 was a great aircraft but the A380 would have been really fun to fly. To be honest the closest I have been to an Airbus A380 is parking next to one at London Heathrow.
In his article, Derek Low documents his experience traveling from Singapore to New York in suites class on an Airbus A380. Check out how suites class looks onboard: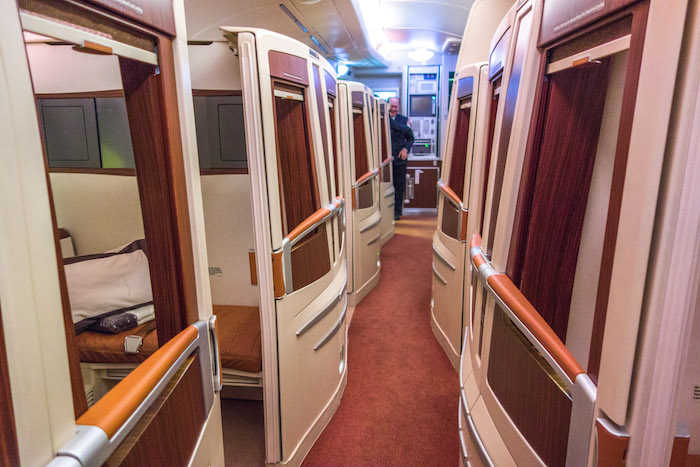 Each passenger literally gets their own room. Can you imagine traveling like this? As an international pilot we were always on the move and the time zones just seemed to tick by. For us it wasn't just flying to a destination, it was a constant series of flights with short breaks on layovers. Keep in mind when you fly overseas as a passenger, you can start the process of adjusting to the time zone change once you arrive at your destination. As an international crew member you don't have this luxury. You are either heading back to where you came from or continuing on further away from home within 24 to 30 hours. There was no adjusting to time zones for us. Quite frankly many times you just existed you were so tired. We had crew bunks on the aircraft to take breaks in and if you could sleep it sure helped with the jet lag.  All things considered I thought the bunk was pretty nice until I saw these suites.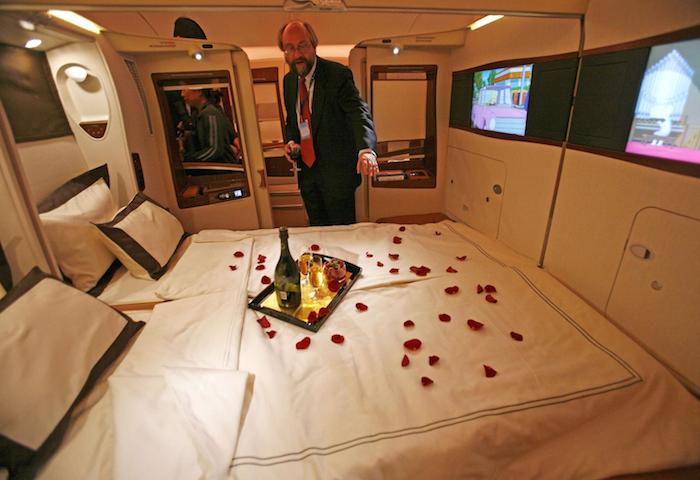 We definitely didn't get the Champaign served to us in the crew bunk and the closet we got to the flower pedals on the bed was when we brought flowers home with us from Hawaii. The crew bunk is where everyone stored the flowers we bought to bring home to our wives. Here is the pilot bunk on an A330 on a flight from Honolulu to MSP.
You can see we had a chair in the bunk room if we wanted to sit up. We even had a flexible reading light.  If we wanted to lie down we had to fold our bunk down from the wall . This picture is taken from the door of our little slice of heaven so you can see that there is barely room to move if the bunk is down. In suites class you also get a chair to sit in:
That looks pretty much like the crew quarters. We didn't get the big screen monitor in the bunk though.