Glow in the Dark Puffy Paint Polka-dot Pumpkin
Here is a fun way to decorate your pumpkin without the slimy mess of carving. With the glow paint you get a great effect too. No candles to keep lit or batteries to burn out. This craft comes to us from Club Chicacircle.com.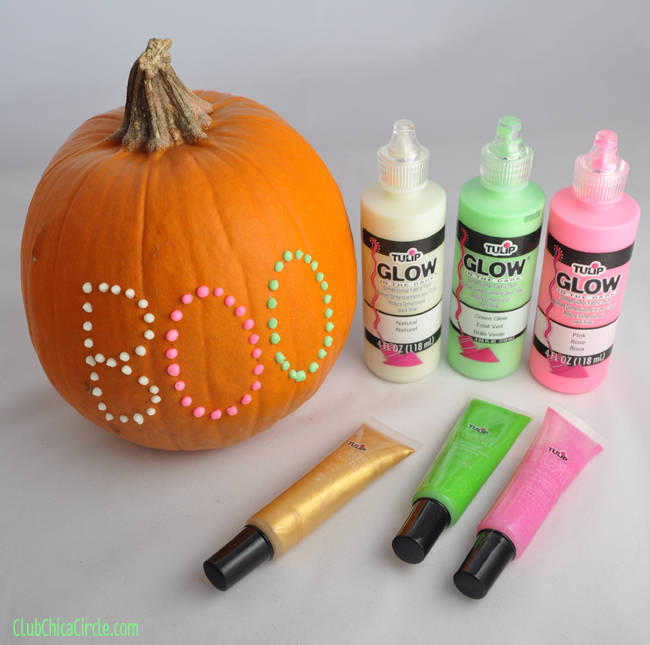 For the original post and directions click HERE.
For more DIY ideas click HERE.
Do you have a DIY project you would like to share? We would love to hear from you! Submit your ideas HERE.