Triple Chocolate S'Mores Bark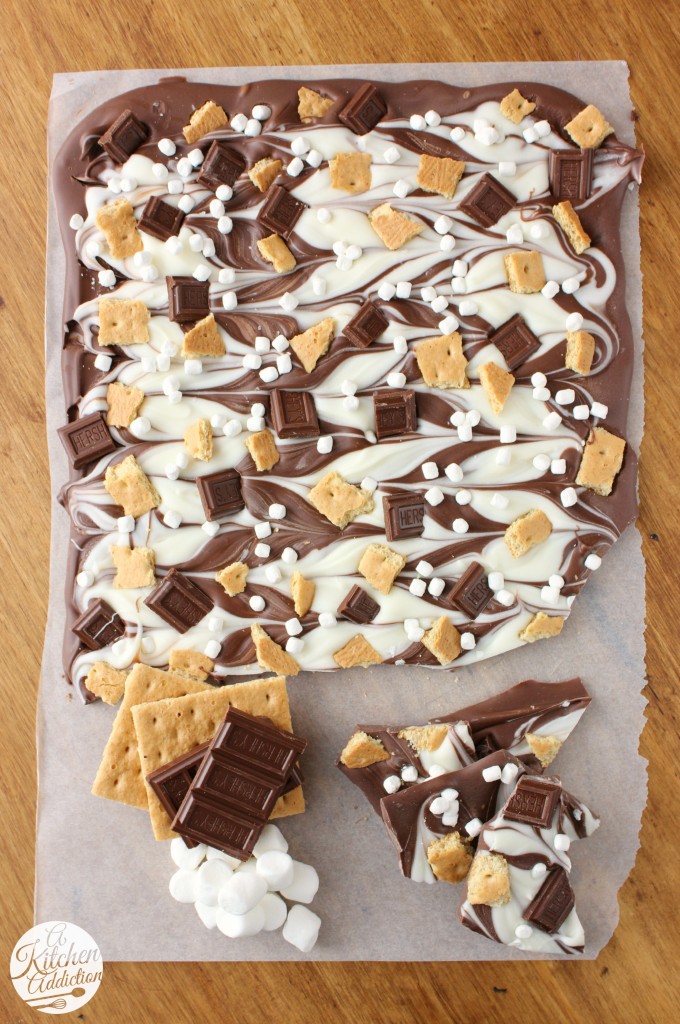 This recipe combines the best of S'mores and chocolate bark. We are sure you will enjoy this recipe by AKitchenAddiction.com. For the original post and recipe click HERE.
Don't forget to stay up to date with us on Facebook, YouTube, Pinterest or Twitter. If you want to get behind the scenes with us, join us on Periscope!  For more Smore information and recipes, visit our Smores page. If you are looking for other snacks, you may like our tailgating recipes page.
For more great recipes click HERE.
Do you have a favorite recipe that you would like to share? We would love to hear from you. Submit your recipe HERE.