Chicken Avocado Burritos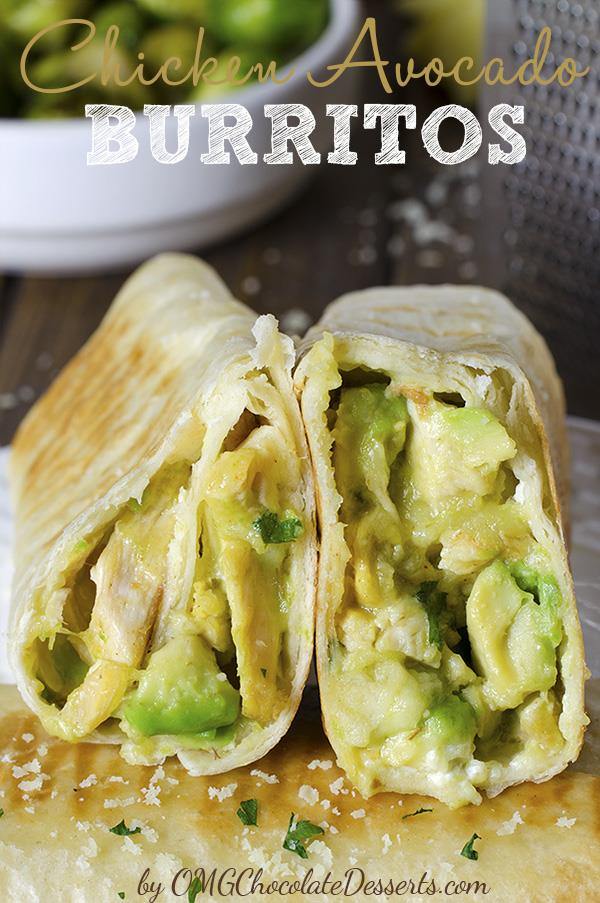 Easy and quick, this recipe is a tasty treat for your family or guests. Ready in about 30 minutes their is no excuse not to try this recipe. For the original post and recipe click HERE.
For more great recipes click HERE.
Do you have a recipe to share? We would love to hear from you. Submit your recipes HERE.