DIY Fall Centerpiece Ideas
Fall is one our favorite times of the year. There is still lots of warm weather and so many things are ready to be picked in the garden. Of course the pumpkins and gourds are ready to be harvested too. If you are not a gardener, it is fun to drive out into the country and buy indian corn and decorative gourds right from the farms. Most of these fall centerpiece ideas are quite simple.  Almost anyone can recreate most of these DIY fall centerpiece ideas.
In our part of the country, we often see an old farm trailer full of these treasures parked out by the road. The honor system is alive and well as many of these roadside stands are unattended. Sometimes you can save a ton of money, sometimes not so much. The whole idea is to get out and find your own decorating materials anyway because it just adds more personal touch to the project.
Here are some ideas for you to make your own fall centerpiece: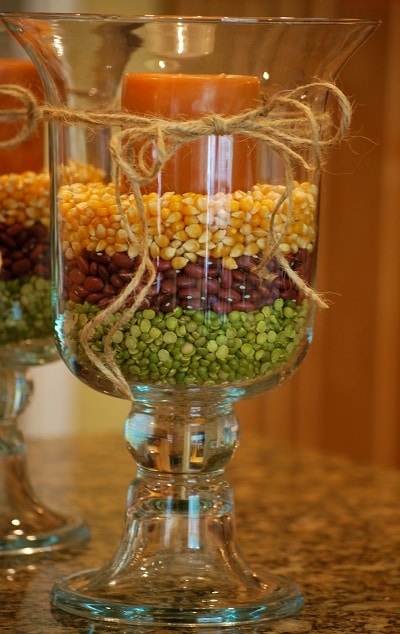 \