Pumpkin Chocolate Chip Brownie Cheesecake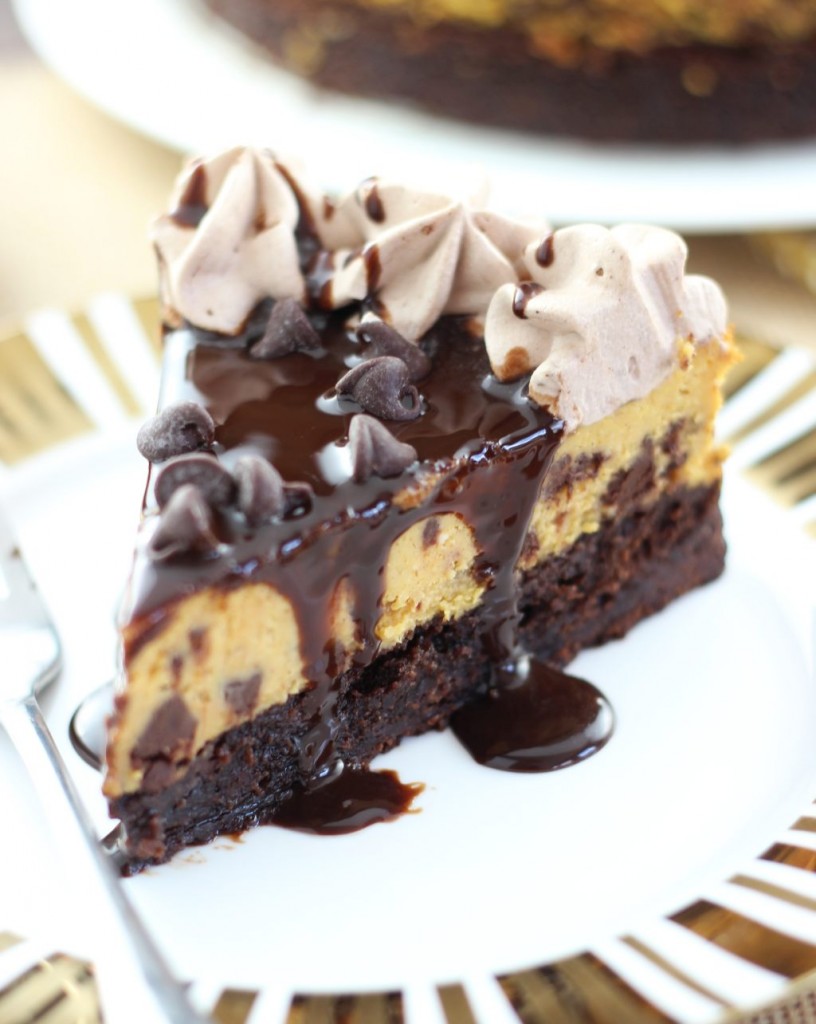 For a long time, I thought I didn't like chocolate and pumpkin together. I fought that combo because I didn't really see the two flavors meshing all that well, and I thought it was just forced and gimmicky. I was wrong. Wrong, wrong, wrong. So very wrong.
Chocolate and pumpkin DO belong together, and while I might prefer pumpkin a little better with other flavors, it is AMAZING with chocolate too. I see the error of my ways.
This decadent and surprisingly easy dessert features a layer of fudgy brownie, topped with a layer of pumpkin chocolate chip cheesecake! Get the RECIPE!
More from The Gold Lining Girl…
For more great recipes click HERE.
Do you have a recipe to share? We would love to hear from you. Submit your recipes HERE.