DIY – Decorate your Pumpkins without Carving
Carving pumpkins. It's not for everyone. Let's face it, some people should not use knives, hammers or power drills. You know who you are. Not only that, but cleaning out the seeds and insides out of a pumpkin can be kind of disgusting. Especially if you don't like the feel of cold and slippery.
Every fall we feature a post with lots of ideas for carving your pumpkin. There are some truly amazing works of art out there too. The problem with these examples is that you have to use some sort of potentially dangerous tool. In addition, there is that darn issue about talent and skill. Some of us just aren't artists and many of our creations would make a good pumpkin carving FAIL post. Then you add to that the danger of handling knives and power tools while your hands are still cold and slimy from cleaning out the pumpkin….. It has potential for disaster.
We have seen some clever ideas for decorating pumpkins without putting your hands and fingers at risk.
Paint and Glitter your pumpkins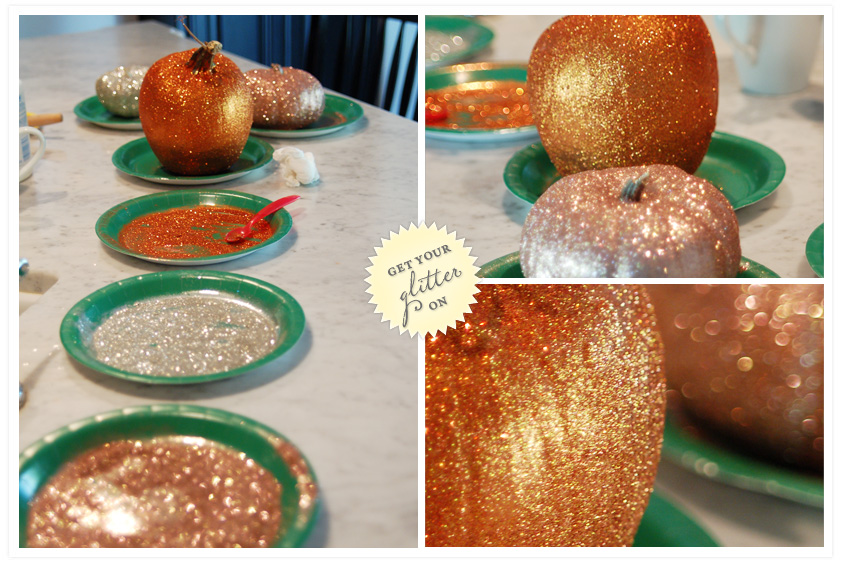 Source
Thumb Tack Pumpkin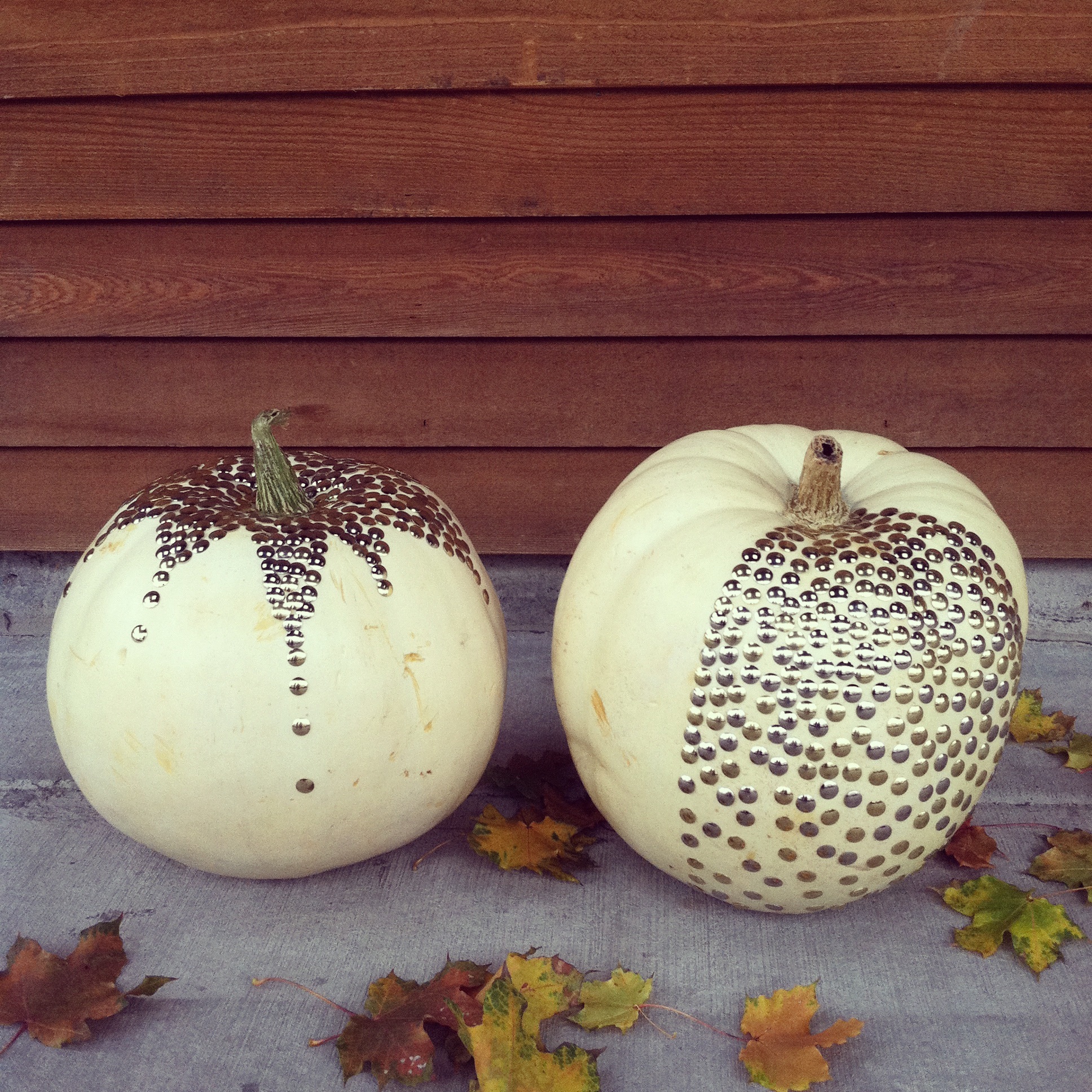 The Decoupaged Pumpkin
Stensiled Pumpkin