2015 Week 13 Tailgating Best Recipes
This is a weekly series where we talk about football and tailgating best recipes.
In the NFL, Carolina is the only undefeated team left after New England suffered it's first loss of the season.
2015 has been a tough year for injuries to quarterbacks. Tony Romo rebroke his left clavicle his first game back. Ben Roethlisberger is back being checked for concussions.
The only divisional races that are even close are the AFC South, NFC North and the NFC East. The playoff picture is coming together.
In college football, Clemson hangs on to the number one spot in the the AP poll as Ohio State falls to #6. This is the first time this season that Ohio State has not been in the top Five. At #2 is Alabama followed closely by #3 Oklahoma. The Big Ten has two schools in the top five. Undefeated Iowa is #4 and #5 Michigan State knocks Ohio State to #6.
Be sure to visit our Tailgating home page HERE.
5-INGREDIENT CAPRESE PHYLLO CUPS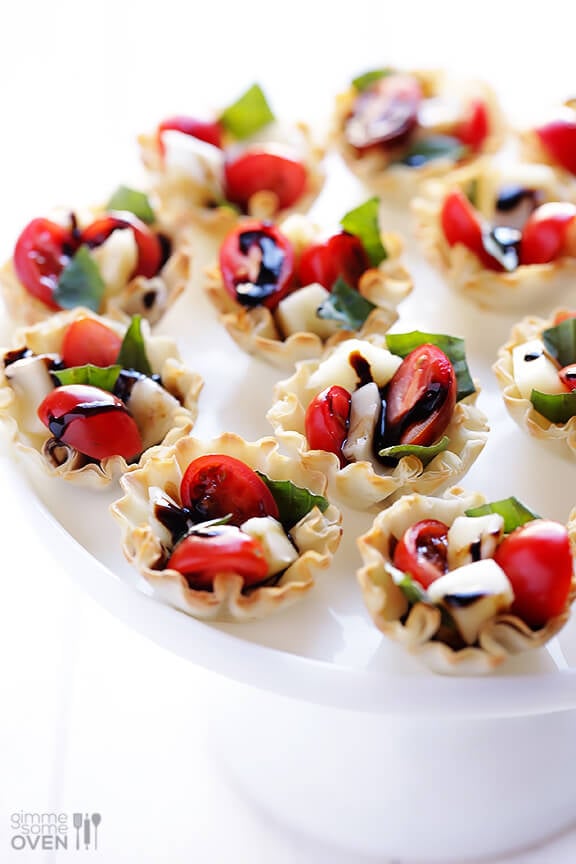 Recipe HERE.
Appetizer Tree
Recipe HERE.
Crab Cake Sliders with Spicy Aioli Sauce
Recipe HERE.