Easy Cheesy One Pot Lasagna
This Easy Cheesy One Pot Lasagna recipe is a guest blogger submission.
Today is one of those days. You know those days: cold, windy, cozy sweaters, kind of days. The ones where you want to have a bowl full of comforting cheesy carbs. Enter this easy cheesy one pot lasagna. And I mean it when I say easy AND cheesy. Very cheesy. Very easy. Okay, I need to stop.
I don't want to spend hours in the kitchen. I want something quick, that's made in one pot (less dishes to wash FTW), so that I can cuddle with my toddler. So that's why I decided to make this. And do I dare say I actually like this better than the traditionally layered lasagna?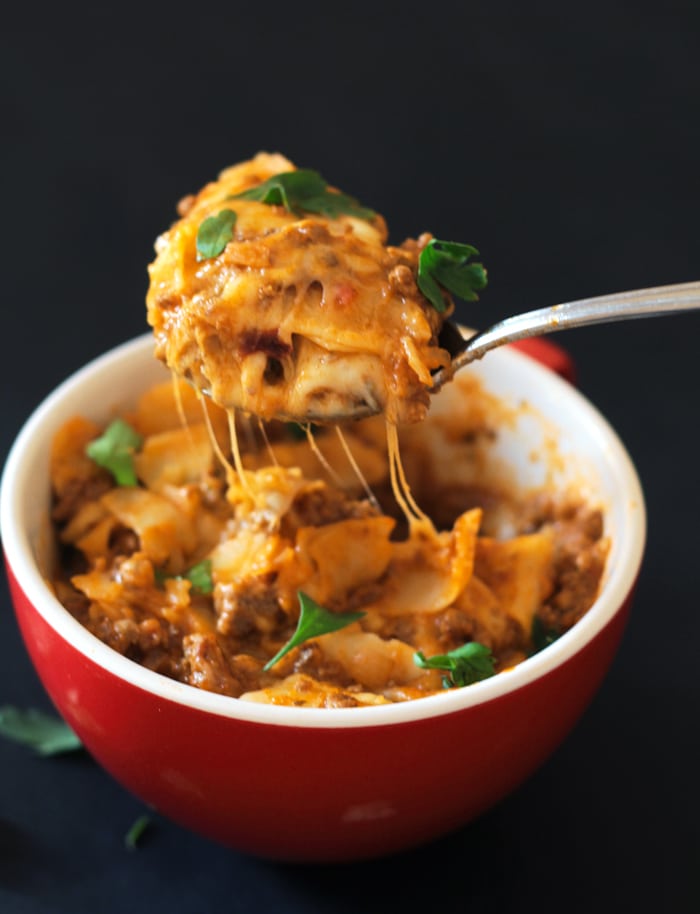 Look at all that gooey cheese. You know you want it.
For more about our food category click HERE.
For more great recipes click HERE.
Do you have a recipe to share? We would love to hear from you. Submit your recipes HERE.