Swedish Tusenbladstarta – Thousand Leaves Torte
This guest submission looks lovely, doesn't it? I used to have this Tusenbladstrata with my Swedish relatives! For more food recipes check this page out.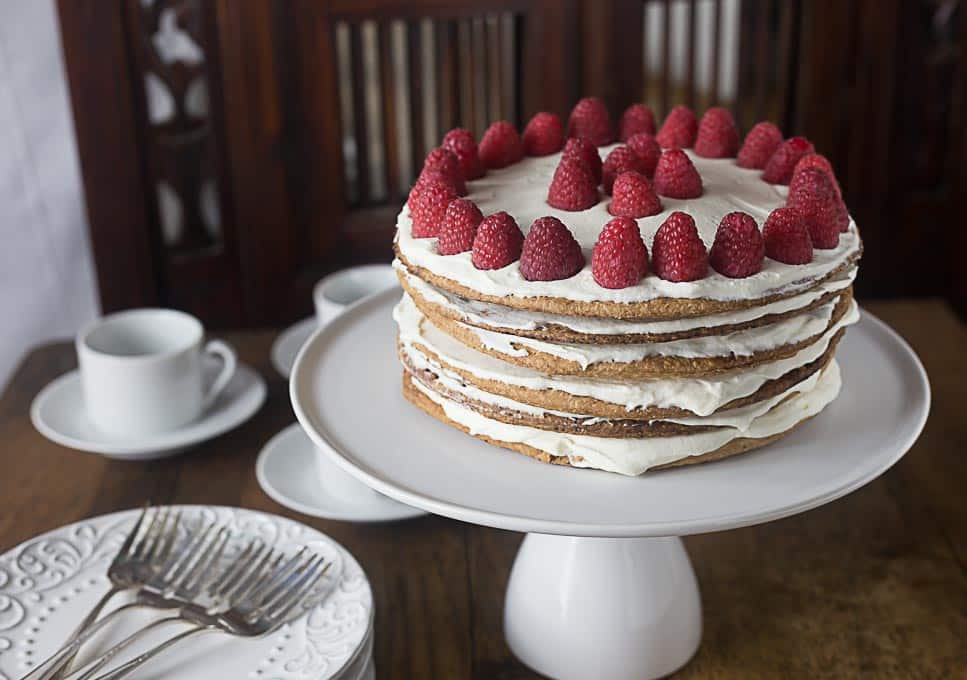 A traditional Swedish Tusenbladstårta, translated means thousand leaves torte or in
English spelled as Tusenbladstarta. Cinnamon flavored flakey pastry surrounded by
vanilla custard cream. My family's favorite Christmas dessert!
It is a delicious Swedish dessert that looks very impressive, but it is really easy to make; your guests will think you spent hours and hours cooking. Okay, so it doesn't have a thousand layers, how about 6! Nevertheless it is very good and fairly light tasting for a cream filled dessert. Notice I didn't say low fat, just light tasting!  I checked with my dear Swedish friend Harriet, who grew up in Stockholm,  as to the origins of this dish, and she was not so sure. What she did say, is that indeed this is a very Swedish dessert and very similar to a dessert her mother makes. I am trying to get the recipe, but  her mother  is not budging!
Read More->
For more about our food category click HERE.
For more great recipes click HERE.
Do you have a recipe to share? We would love to hear from you. Submit your recipes HERE.