Recaito: Latin Cilantro Seasoning Base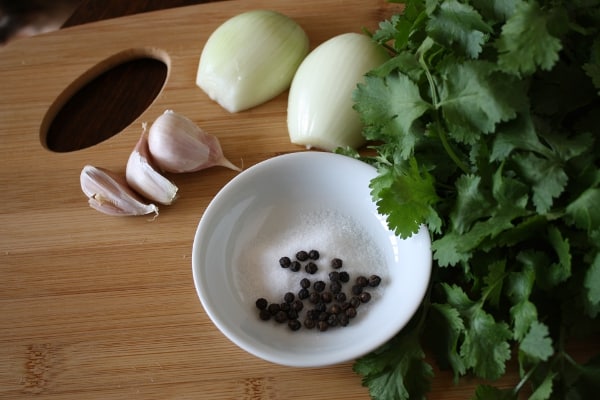 Recaito is a seasoning base for beans, rice, soups and stews. By itself it has a very strong flavor, but added to dishes, it provides a flavorful base. I recently made recaito from scratch at a cooking class I was teaching. One of the attendants wanted to eat it with chips. He soon found out, that it was a lot stronger than he thought. Funny lesson!!!  In this recipe I use cilantro since it is readily available. In Latin America and the Caribbean an herb called recao is commonly used. Recao is a deep green tapered leaf with serrated edges about the size of the middle finger(sorry!). It's flavor is intense, more so than that of cilantro.
For more about our food category click HERE.
For more great recipes click HERE.
Do you have a recipe to share? We would love to hear from you. Submit your recipes HERE.