Herbed Slow Roasted Leg of Lamb
This Herbed Slow Roasted Leg of Lamb recipe is a guest blogger submission.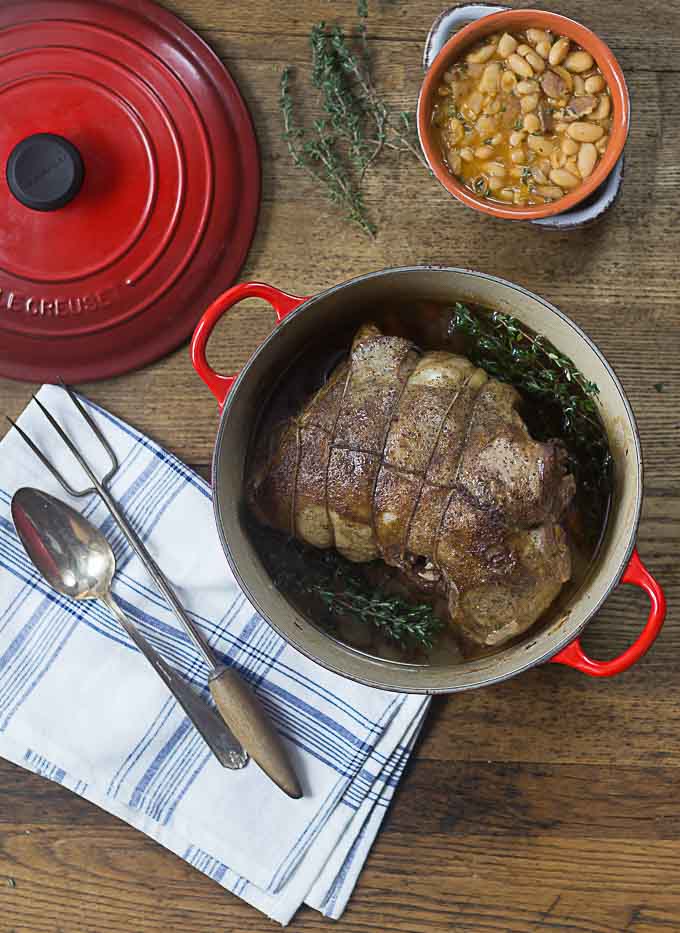 The leg of lamb I am preparing today is made in a dutch oven, a very traditional way of cooking lamb. For the seasonings, "less is more" as the old adage goes. With just a few herbs, and the old salt and pepper, a wonderful and aromatic flavor is achieved.
I absolutely love leg of lamb; it's a shame that it is not as popular in the U.S. I really don't understand why. In my opinion it is better than beef. Two summers ago we traveled through Ireland, and I certainly got my fill. I also noticed something interesting about their rearing of lamb: the animals are set out to pasture to eat grass! Yes, grass, like nature intended them to. Needless to say, the taste is amazing.  We discovered that sheep are marked with a color: red or blue. These markings allow for quick identification among farmers whose fields are usually adjacent to each other.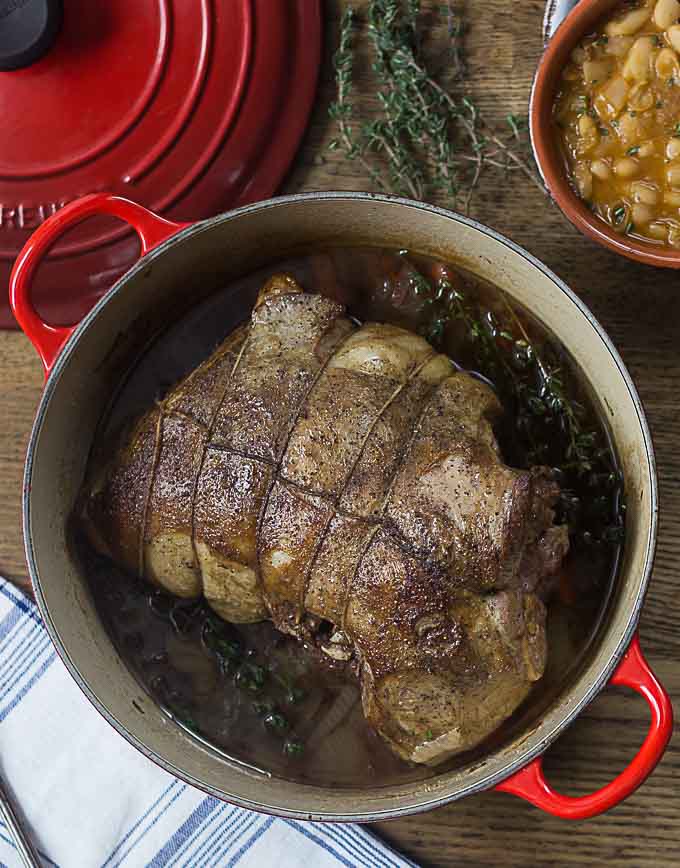 Read More->