ARUGULA BLEND SALAD WITH POMEGRANATE DRESSING
This ARUGULA BLEND SALAD WITH POMEGRANATE DRESSING recipe is a guest blogger submission.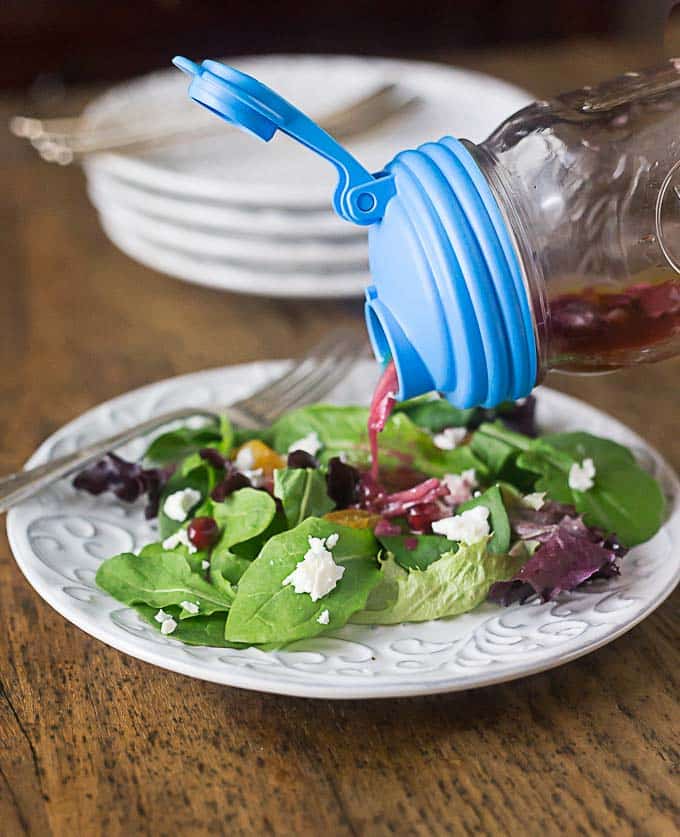 Arugula blend salad with pomegranate dressing is just what I am needing. The feeding frenzy which began with Thanksgiving and ended New Year's Day if finally over. The time has come to think up some light dishes, at least for the foreseeable future. Ok, eating light doesn't mean BORING, not by a long shot. I think you will find my spinach arugula salad with pomegranate dressing a fun and exciting recipe. Maybe it will prompt you and me to come up with other exciting salads. Yes, salads can be EXCITING! This arugula blend salad has dried cherries, dried apricots and feta. I think it 's a great balance and contrast of flavors, especially when you drizzle in the pomegranate dressing. I buy my arugula blend salad at my local grocery store that contains arugula, spinach and red lettuce, but you can make your own blend if you want too.

Read More->
For more about our food category click HERE.
For more great recipes click HERE.
Do you have a recipe to share? We would love to hear from you. Submit your recipes HERE.