Delicious Sicilian Lamb
This recipe for Sicilian Lamb is cooked in a fresh tomato & red pepper sauce.  It's packed with flavor and and the perfect pick-me-up on a cold day.
I love lamb.  To be honest, I'm not a big lover of meat, but I love any meat that braised making it tender and moist.  I love the kind of meat that melts in your mouth.  If that sounds good to you, than this dish is definitely for you. I make this dish on a regular basis in the cooler months.  When the warmer weather comes to an end, it's one of the first things I make.  There probably isn't anyone who's eaten in my house that hasn't eaten (and loved) this dish.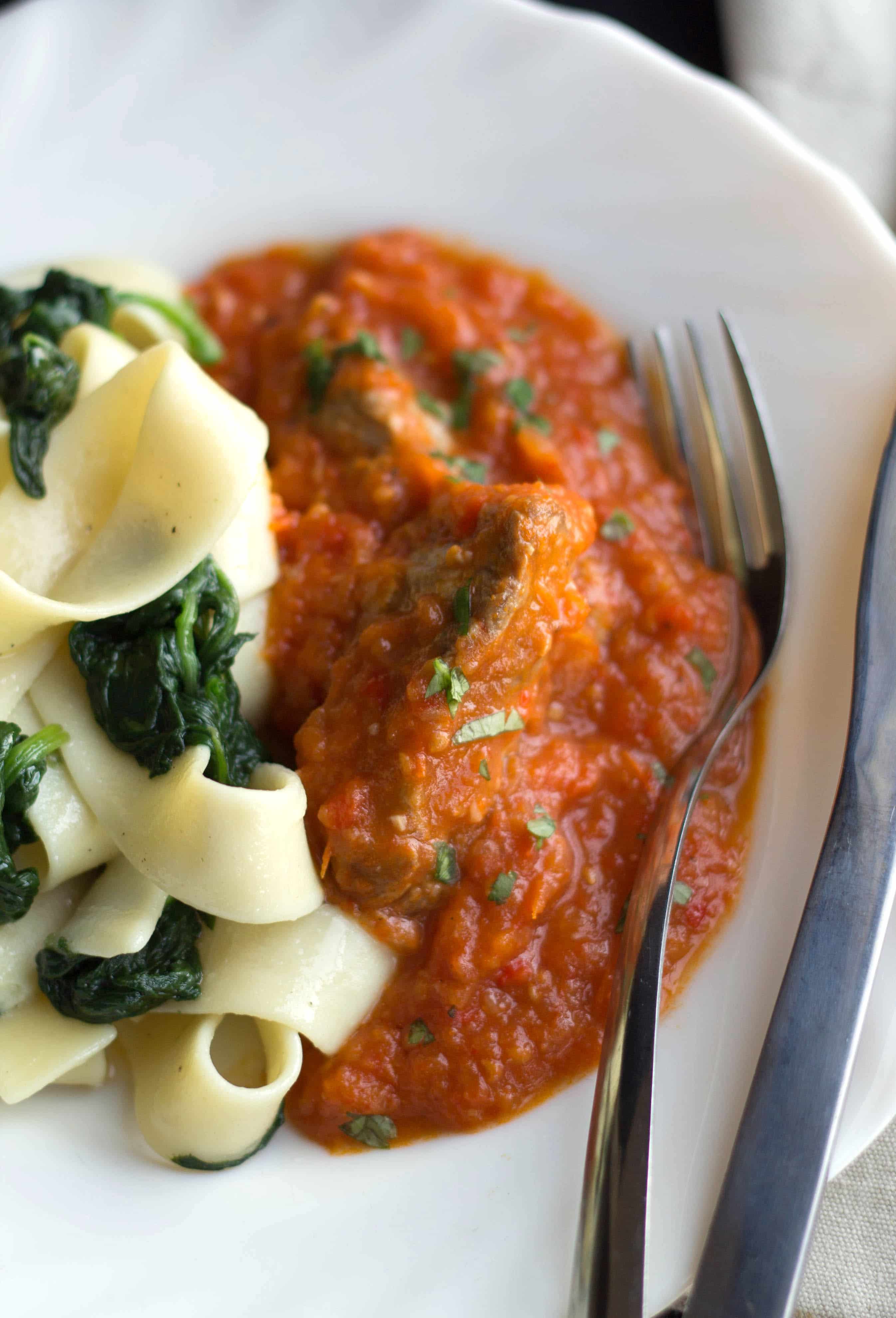 Sicilian Lamb
For more and the recipe click HERE.
For more about our food category click HERE.
For more great recipes click HERE.
Do you have a recipe to share? We would love to hear from you. Submit your recipes HERE.