Guinness & Cheddar Fondue
This Guinness & Cheddar Fondue recipe is a guest blogger submission.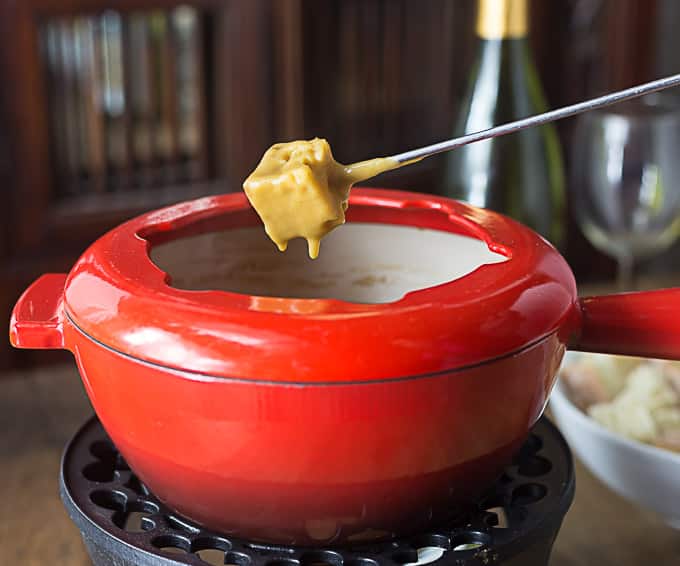 Easy cheesy Guinness cheddar fondue is one of my all time favorites! We take this to parties, (yes with the pot and some sterno or a slow cooker) or even sit down to a family meal with some salad and fresh fruit on the side! A rich hearty cheese with a nutty stout flavor and some cayenne kick!
Guinness and Cheddar Fondue was my most recent contribution to a party. It went over really well.!! Every year one of the guys on my floor hosts a great Christmas party in is home. It's a great time because he also invites other people from other departments that we don't see on a regular basis. Everyone brings something to share. So, every year my  husband and I try to bring an Ethnic Spoon recipe. This year, however, we decided to come up with a recipe just for the party, so we came up with Guinness and cheddar fondue. Two summers ago we were in Ireland, many of the pubs had a similar dish as part of their fare. I enjoyed it very much.  It wasn't really that hard to replicate.
For more about our food category click HERE.
For more great recipes click HERE.
Do you have a recipe to share? We would love to hear from you. Submit your recipes HERE.