Mango Black Bean Salsa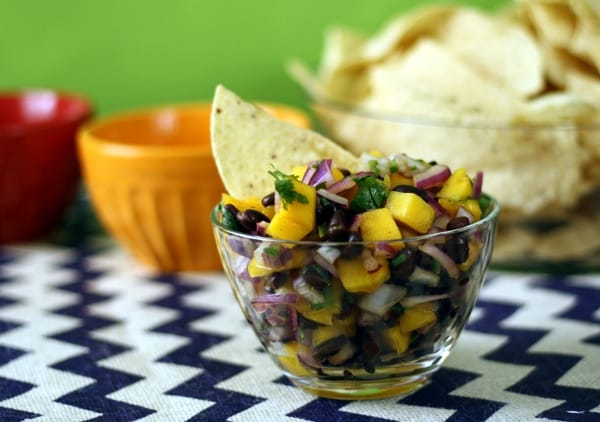 Mango Black Bean Salsa is what I would call Fusion cuisine. It is neither Latin American or Caribbean, however, it utilizes ingredients that are native to that cuisine. Mango Black Bean Salsa works well as an appetizer,  as a side dish, or even a relish. Mangoes have the natural advantage of being extremely nutritious. They are rich in vitamins A, C, potassium and omega 3's. Because they are low in calories, they make a wonderful snack if you happen to be dieting: if my sources are correct, a mango has about 140 calories. Black beans are high in protein, which further adds to the nutritional value of this snack.

Read More->
For more about our food category click HERE.
For more great recipes click HERE.
Do you have a recipe to share? We would love to hear from you. Submit your recipes HERE.