Greek Chicken Stuffed Peppers
This Greek Chicken Stuffed Peppers recipe is a guest blogger submission. Denise is a featured food blogger on Dan330.com.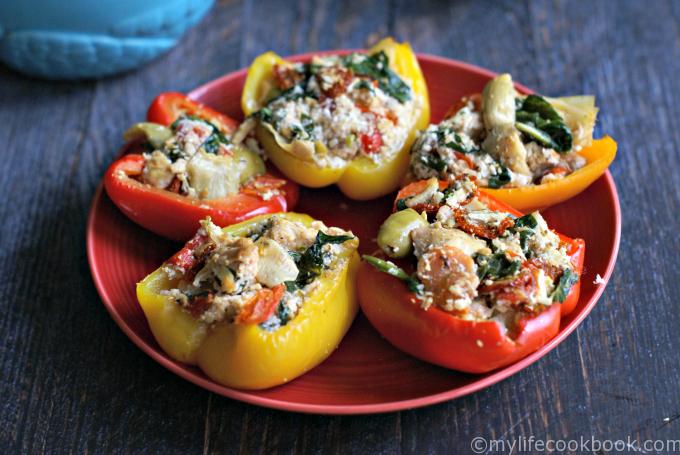 I've been thinking about stuffed peppers lately. I've made taco stuffed peppers, antipasto stuffed peppers and now I have added Greek chicken stuffed peppers to my repertoire. We eat a lot of peppers in my house; my husband and I love them. We are already talking about all the different kinds of peppers we are going to grow in our garden this summer. I like stuffing peppers because they are like mini self contained casseroles in away. The peppers are kind of like a little low carb bowl that you can eat. I'm weird I know. Anyway this is essentially my Tuscan Chicken dish stuffed into a pepper.
For more about our food category click HERE.
For more great recipes click HERE.
Do you have a recipe to share? We would love to hear from you. Submit your recipes HERE.