Strawberry Cake Batter Bark
This Strawberry Cake Batter Bark recipe is a guest blogger submission.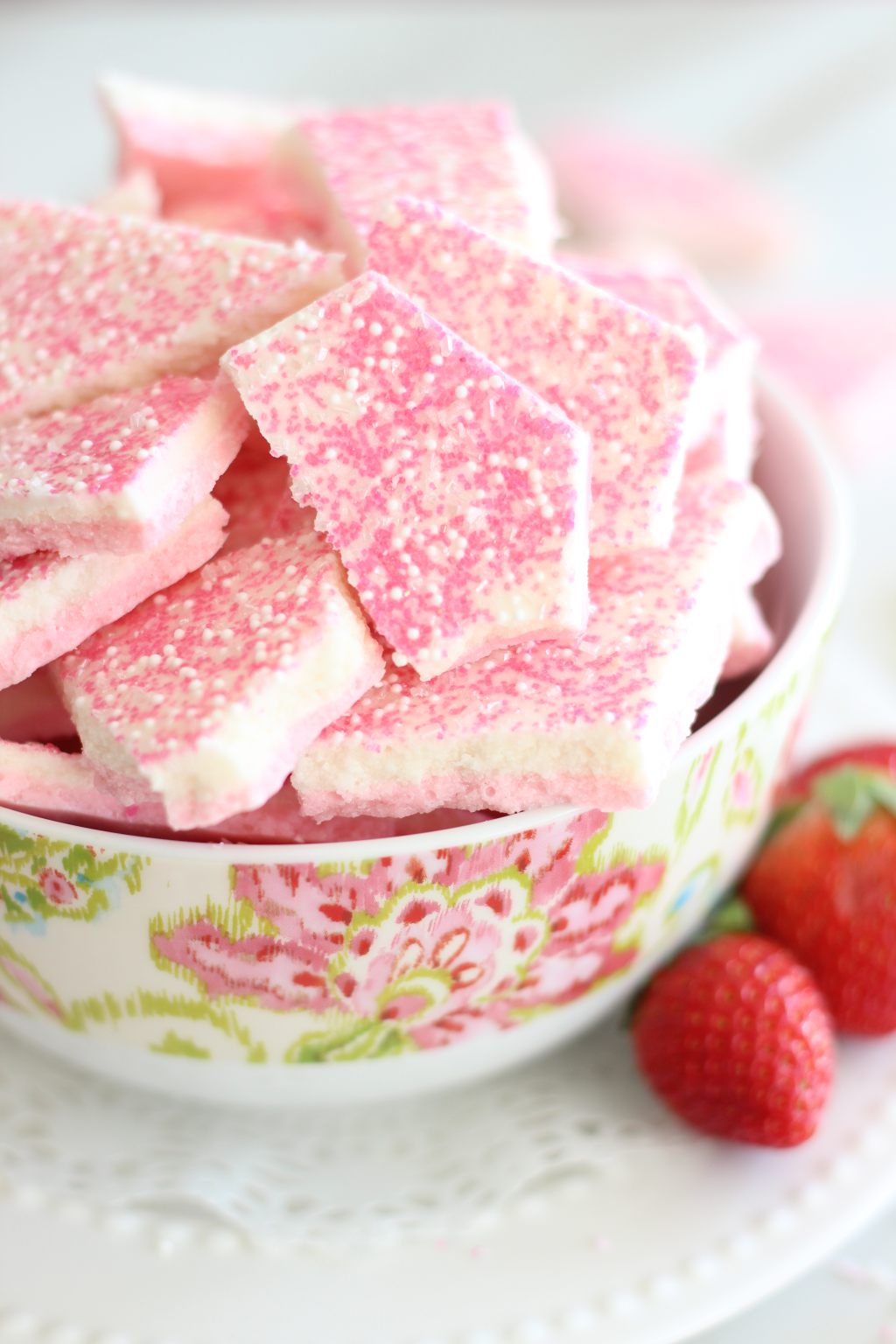 White chocolate bark is infused with funfetti cake mix, and strawberry cake mix, for a pretty strawberries-and-cream layered candy bark!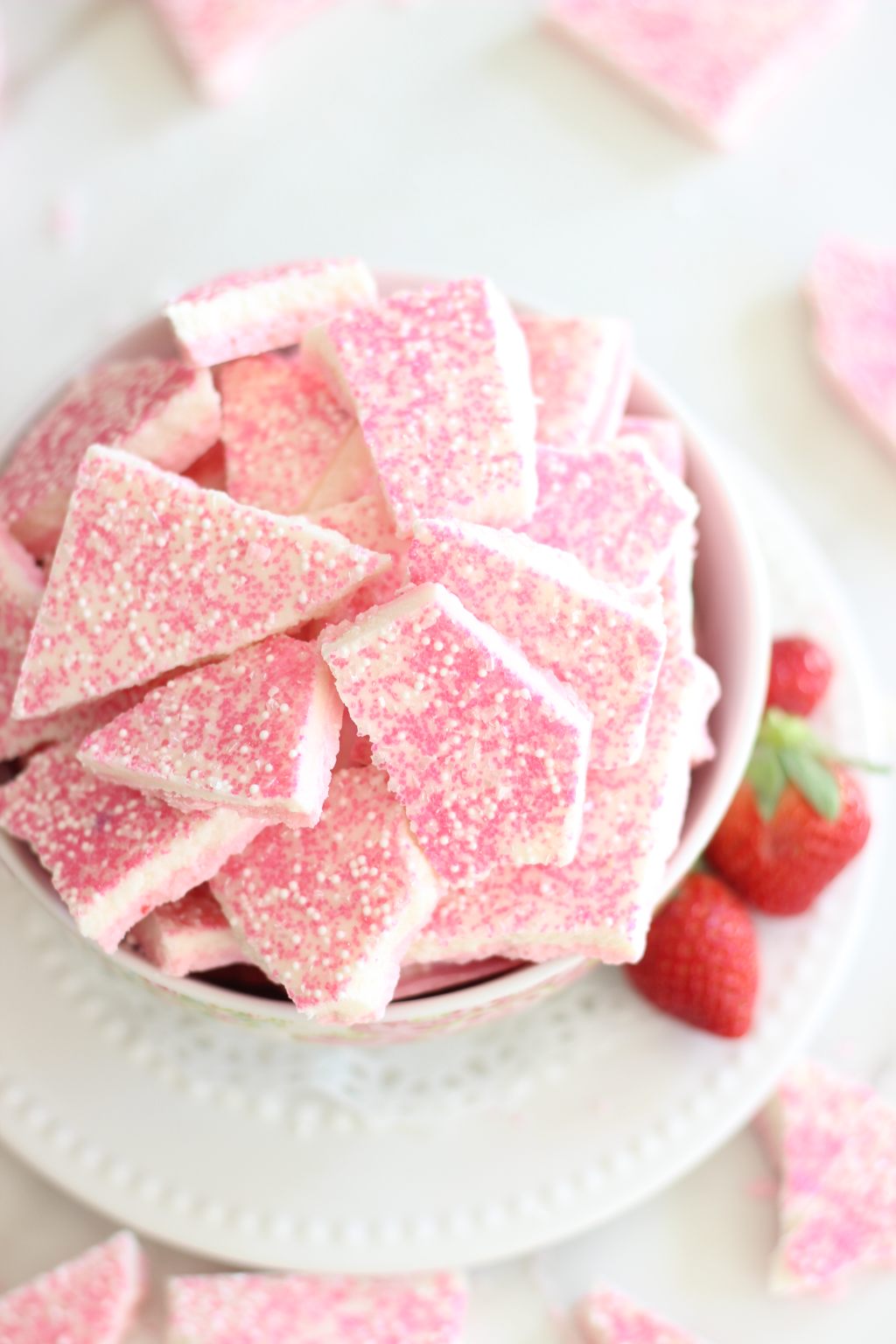 As if chocolate bark isn't already easy, and requires very minimal prep time. This one is perhaps the fastest one yet though.
It starts with a hefty block of white chocolate. Melt it, and divide it in half. Add a few tablespoons of funfetti cake mix to one half, and a few tablespoons of strawberry cake mix to the other.
Layer them. Decorate with sprinkles. Refrigerate. Eat. THAT'S IT.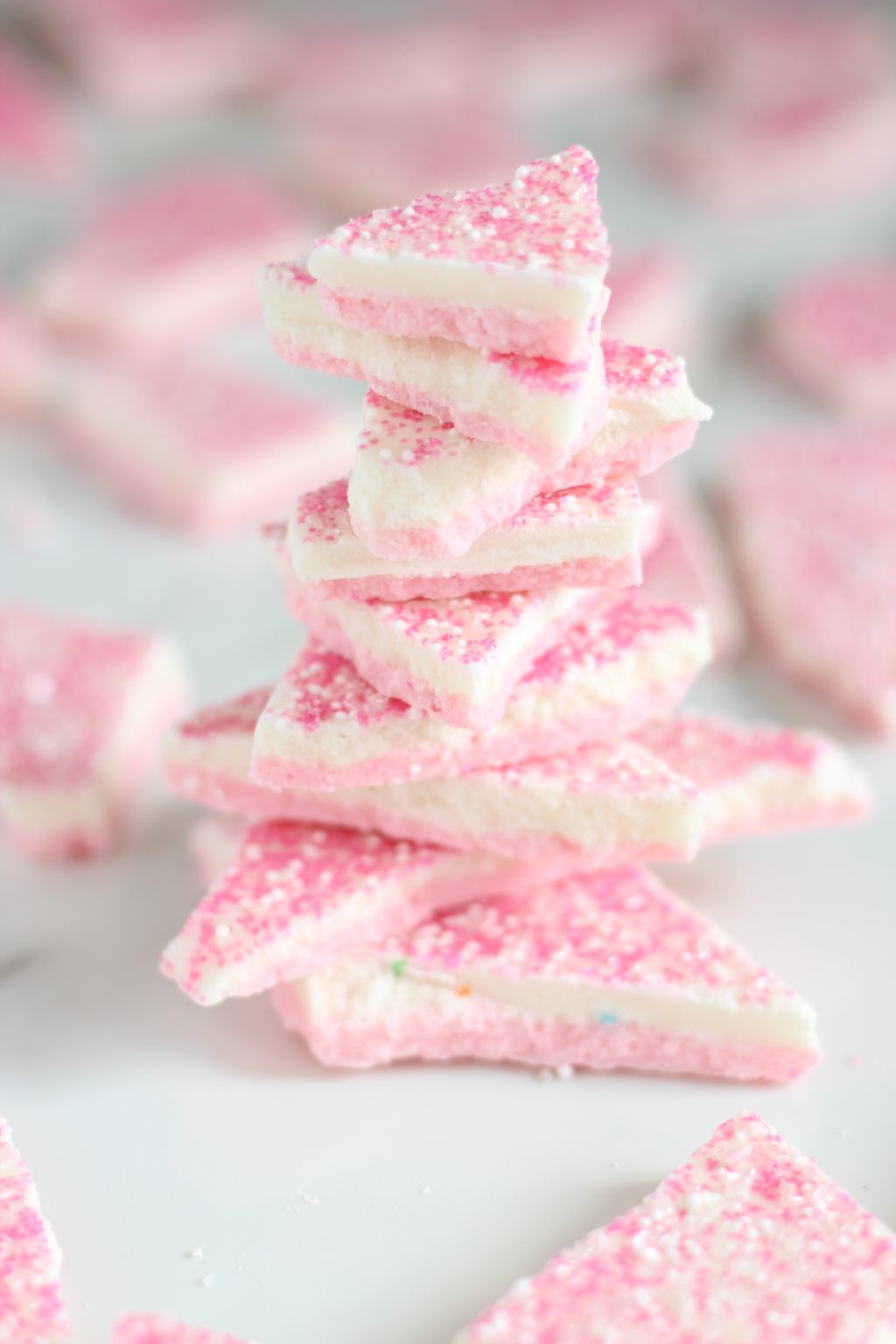 Get the RECIPE!
More from The Gold Lining Girl…
For more about our food category click HERE.
For more great recipes click HERE.
Do you have a recipe to share? We would love to hear from you. Submit your recipes HERE.