Warm Cinnamon Apple
This Warm Cinnamon Apple recipe is a guest blogger submission.
Who loves a warm out-of-the-oven piece of sweet apple pie, but just doesn't have the time to bake?
Ready in less than 15 minutes, this is THE quick fix to your apple pie cravings: Sweet Cinnamon Apple Slices.
Apples, cinnamon, nutmeg, and butter. Together, they work like magic! With the bold and comforting flavor of cinnamon, this is sooooo irresistible.
The warm cinnamon apple works perfect as a sweet breakfast topping, pastry filling, side dish, or dessert!
Step aside maple syrup! I'll be making this cinnamon apple with my pancakes, crepes, toasts, waffles, pies, tarts….from now on! And ice-cream too!!! 😀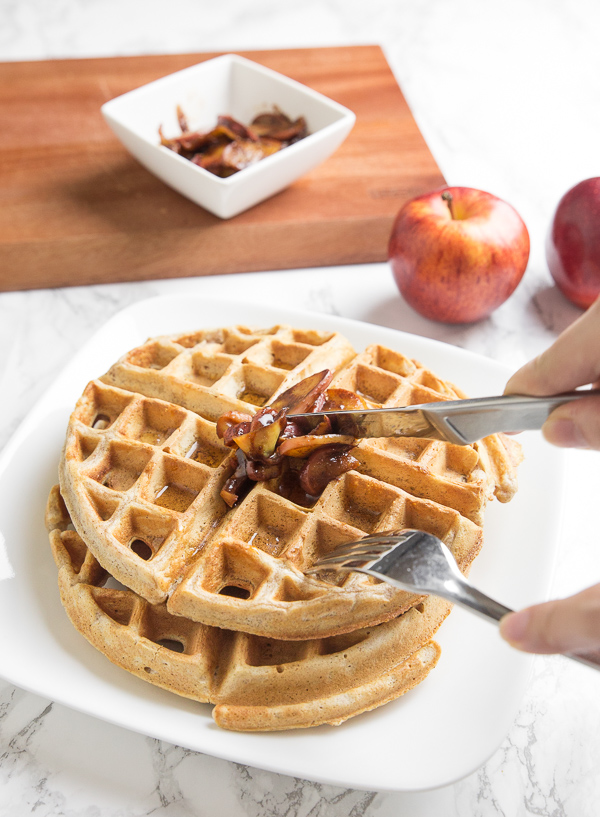 Find Full Recipe at NomRecipes.com
For more about our food category click HERE.
For more great recipes click HERE.
Do you have a recipe to share? We would love to hear from you. Submit your recipes HERE.