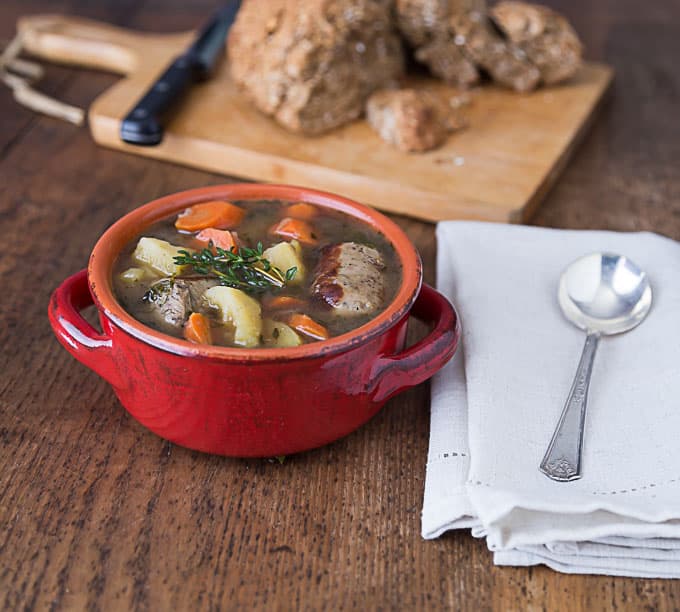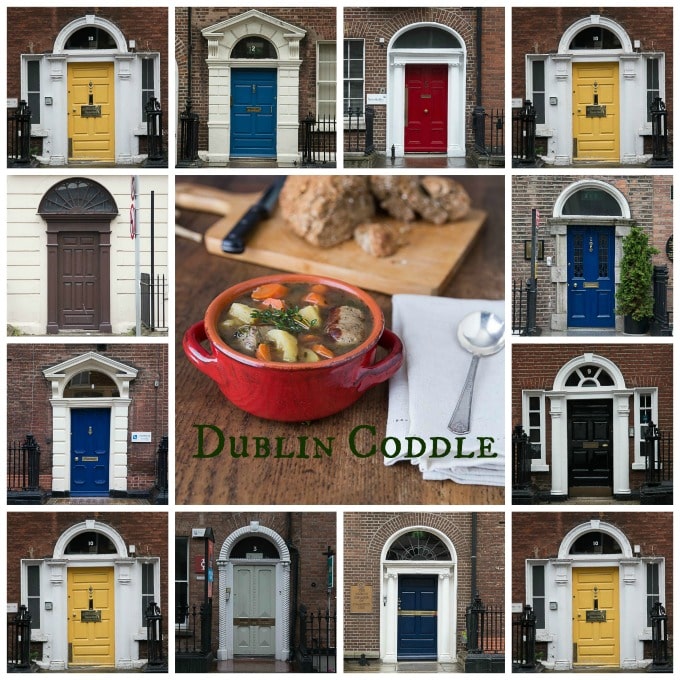 Dublin Coddle?  Aah, a most delicious hearty Irish dish that will warm your heart and your stomach all at once. A funny name? Yes, maybe. But before I go into the particulars about this post, I will share a funny Dublin story with you. You might be wondering about the colorful doors surrounding the dish. What are they all about? Well, there are a couple of stories. One goes something like this… At one point in time all the doors in this neighborhood were painted the same color. One evening after returning home from a "night out with friends" a prominent Dublin city official "accidentally" entered the wrong house and crawled in bed with a woman he thought to be his wife. Well, the next morning, he had the surprise of his life. Going forward he ordered the front doors of the neighborhood to be painted different colors.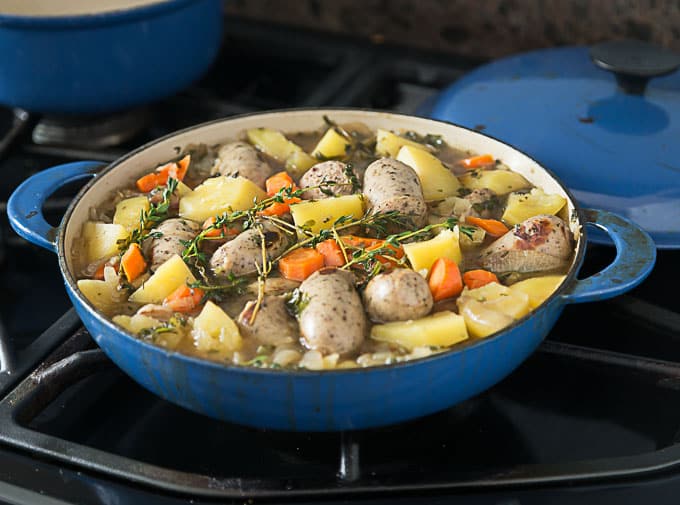 Coddling is a culinary term associated mostly with eggs cooked in a small container. I actually own one of these little porcelain containers myself. The container is then placed in a double boiler. It's a  slow and gentle way of cooking.
Although Dublin Coddle does not call for eggs, it is cooked in a slow gentle way that produces fabulous herbal aromas and flavors. A Dublin Coddle, like most Irish food consists of simple ingredients: good quality sausages, potatoes, vegetable broth, onions and herbs. For the sausages I prefer to use bangers ( a typical British sausage), no worries if you can't find them in your local market. You can certainly use a good quality pork sausage. Someday I hope to make my own sausages for this delicious dish.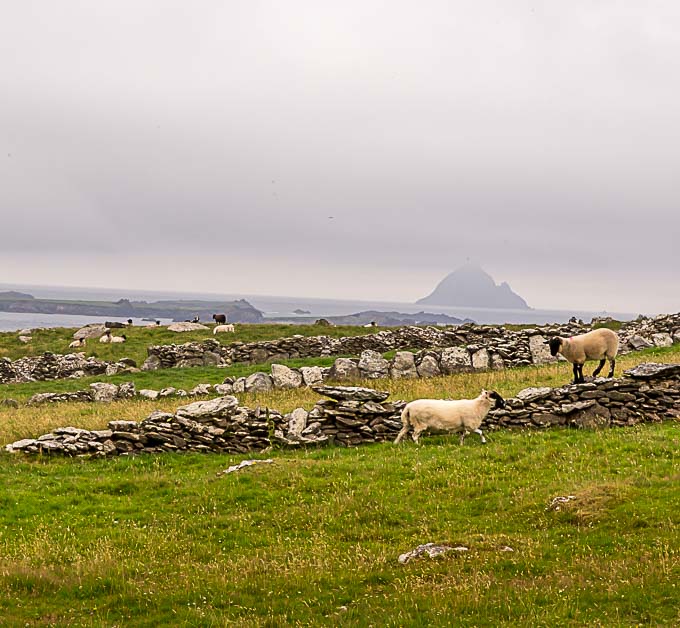 On a recent trip to Ireland one of the things I was pleased to discover is the pride Europeans take in the quality of their food and its provenance. One of the hotels where we stayed had a small booklet that indicated who all their suppliers were. They were all local farmers and companies. This made me happy.
Touring the Irish countryside last summer a prominent sight was sheep and cows happily grazing in lush green fields. Yes, they were eating grass! The small groups of animals were separated by old weathered stone fences. It was truly beautiful, idyllic.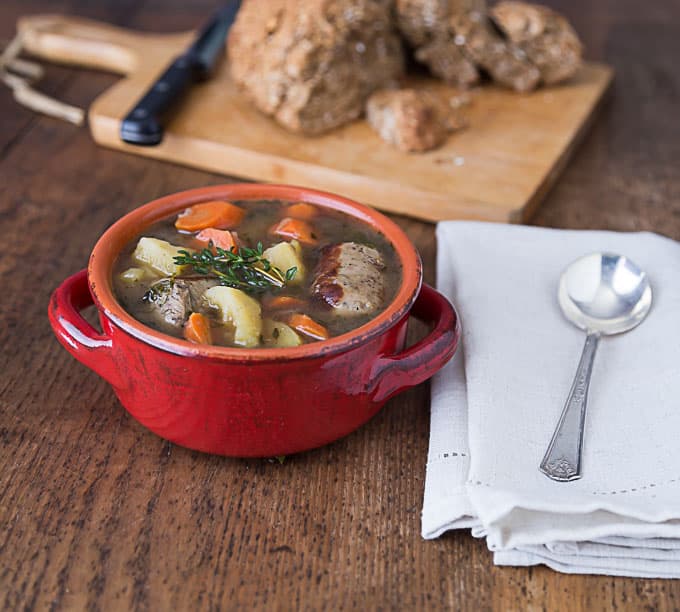 Dublin Coddle is great served with the typical Irish Brown bread which is present at every meal. Dublin Coddle is Irish comfort food at its best. It is probably one of those dishes that came about as a way to use leftovers. Europeans are known for their frugality. There is really no set recipe per se. Case in point, I like to add carrots to my recipe because I happen to love these orange tubers, I can't get enough of them! Because it is slow cooked Dublin Coddle is a perfect candidate for the crock-pot.
For more about our food category click HERE.
For more great recipes click HERE.
Do you have a recipe to share? We would love to hear from you. Submit your recipes HERE.