Chicken Wonton Cups
Thes wonton cups are so darn cute! They're fun to make, fun to eat, and I mean, I can't get over how cute they are! I make these chicken wonton cups TWO ways.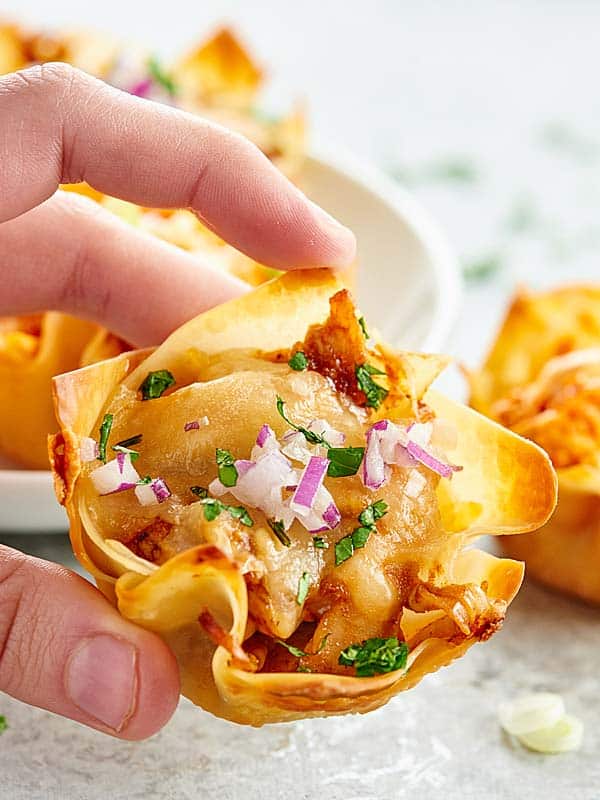 #1: Buffalo Chicken. For those who love their spice.
#2: BBQ Chicken. For those who want something a little more mild.
I love them both equally. You can choose to just make one flavor, but I mean, come on, how fun is it to have TWO different flavors? 🙂
These chicken wonton cups are perfect for March Madness <– if you're into that kinda thing, but they're also perfect for a fun snack/appetizer to bring to a party, or even as a lighter meal option!
They're crunchy, they're portable, and they're just so darn yummy!
Buffalo? BBQ? Spicy? Sweet? It's up to you!
For more about our food category click HERE.
For more great recipes click HERE.
Do you have a recipe to share? We would love to hear from you. Submit your recipes HERE.