Strawberry Drizzle Cakes
This recipe for Strawberry Drizzle Cakes is a summery twist on lemon drizzle cake.  It's secret ingredient is cream cheese which makes them  rich, moist and  decadent!
I made individual cakes, but  If you don't have a bar or brownie pan,click here to get one, or it can easily be adapted to be a loaf cake or made into muffins.  Muffins would take the same amount of time to cook if you use a ice cream scoop to fill the muffin pan.  A loaf pan would take about 10 additional minutes, but I'd keep and eye on it and test it after 20 minutes.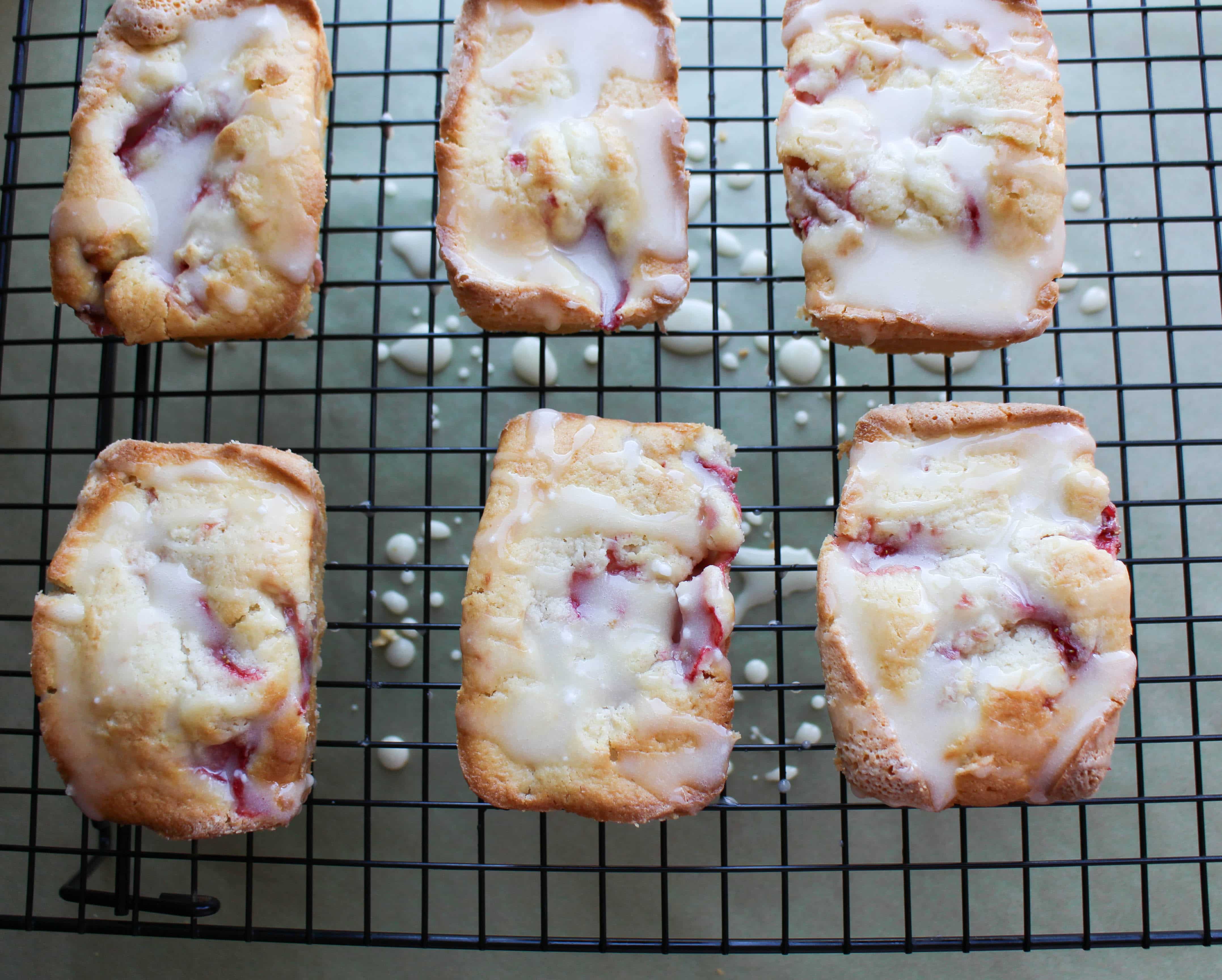 For more and the recipe click HERE.
For more about our food category click HERE.
For more great recipes click HERE.
Do you have a recipe to share? We would love to hear from you. Submit your recipes HERE.