Hazelnut Chocolate Chip Scones
This Hazelnut Chocolate Chip Scones recipe is a guest blogger submission.
These are chock-full of chocolate chips, and with the hazelnut creamer, a touch of hazelnut extract, and a chocolate-hazelnut spread on top, they are not short on chocolate and hazelnut flavors!
I've also been using coffee creamer as the liquid ingredient in my scones recipe for the last year or so, and I love how much flavor and sweetness that creamer adds to scones. I discovered this little trick when I was making these Pumpkin Pecan Scones with Brown Sugar Streusel, and I ran out of milk. I'd used eggnog in the past to make scones, and I wondered if creamer would also work. It does. It definitely does.
Get the RECIPE!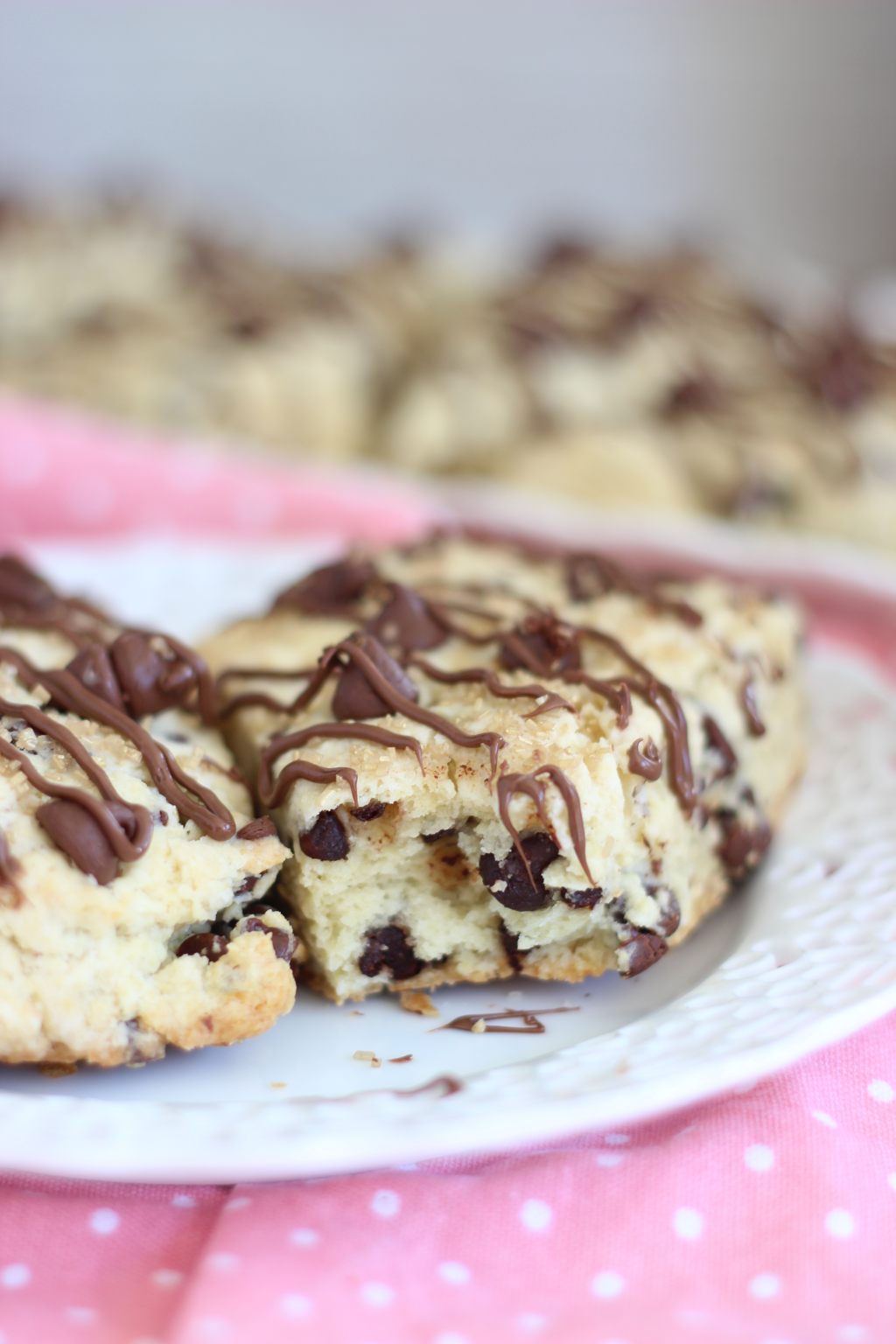 More from The Gold Lining Girl…
For more about our food category click HERE.
For more great recipes click HERE.
Do you have a recipe to share? We would love to hear from you. Submit your recipes HERE.