Maple Pecan Blondie Sundae Parfaits
These Maple Pecan Blondie Sundae Parfaits are heavenly. I made my favorite Maple Pecan Blondies – imagine the chewiest and most brown-sugary blondies you've EVER had. They are incredible. So much brown sugar in them! I crumbled up the blondies and layered them with Butter Pecan ice cream and a maple butter sauce to make these parfaits.
Get the RECIPE!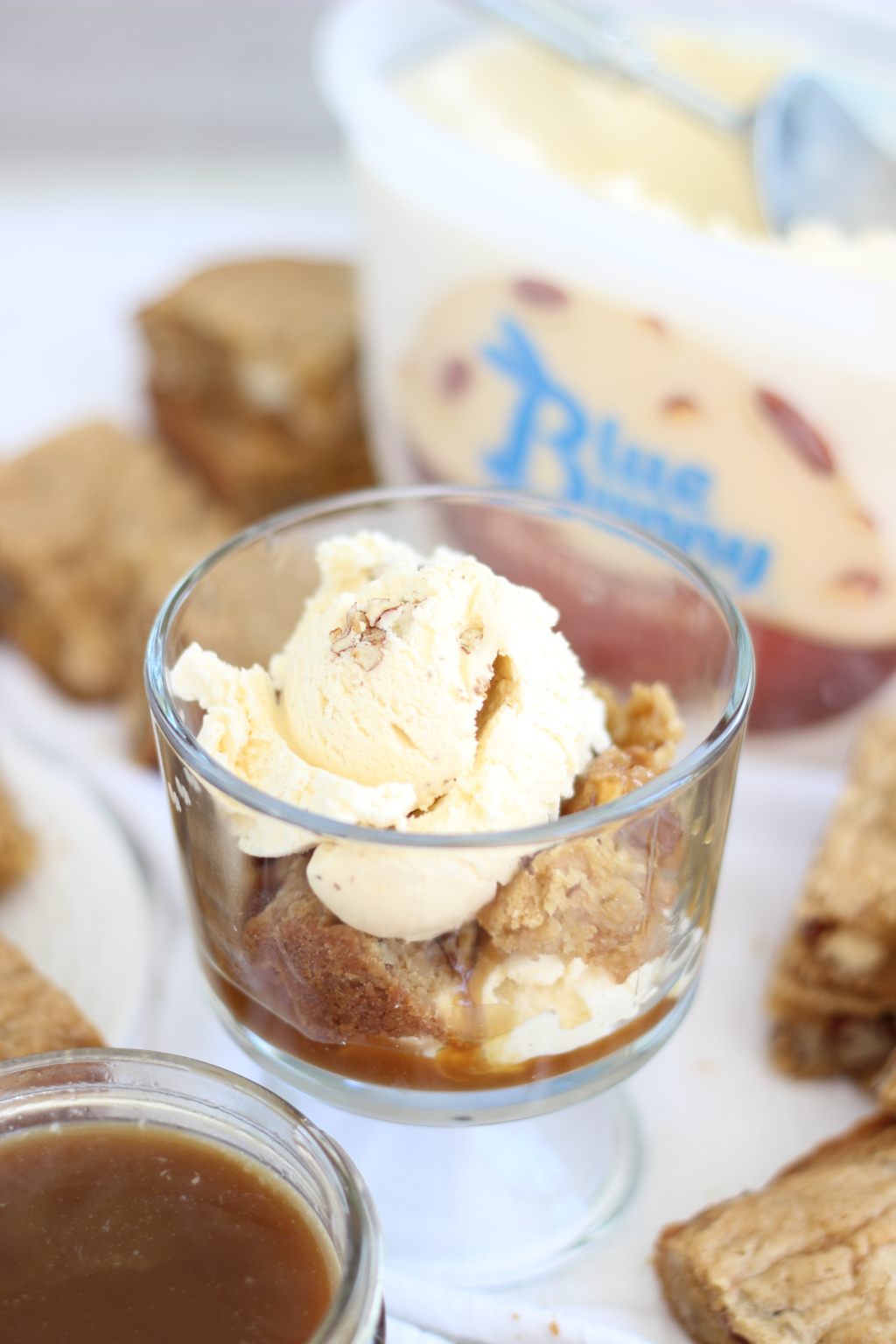 The blondies are from scratch, and are seriously the most flavorful and chewy blondies you can find. The maple butter sauce uses a short cut. If I'm already making blondies from scratch, I'm going to cut a corner somewhere else! I used a jar of prepared caramel sauce, and doctored it up with heavy cream, melted butter, and maple extract, for an amazing (and quick) maple butter sauce. Much better than cooking it up from scratch.
More from The Gold Lining Girl…
For more about our food category click HERE.
For more great recipes click HERE.
Do you have a recipe to share? We would love to hear from you. Submit your recipes HERE.