Green Velvet Crepes with Bailey's Chocolate Chip Cheesecake filling!
The filling is dangerously good. It was somewhat inspired by this No-Bake Bailey's Cheesecakethat I made for St. Patrick's Day last year. Light and fluffy chocolate chip cream cheese filling, spiked with a solid dose of Bailey's. Irish cream cheesecake is the best.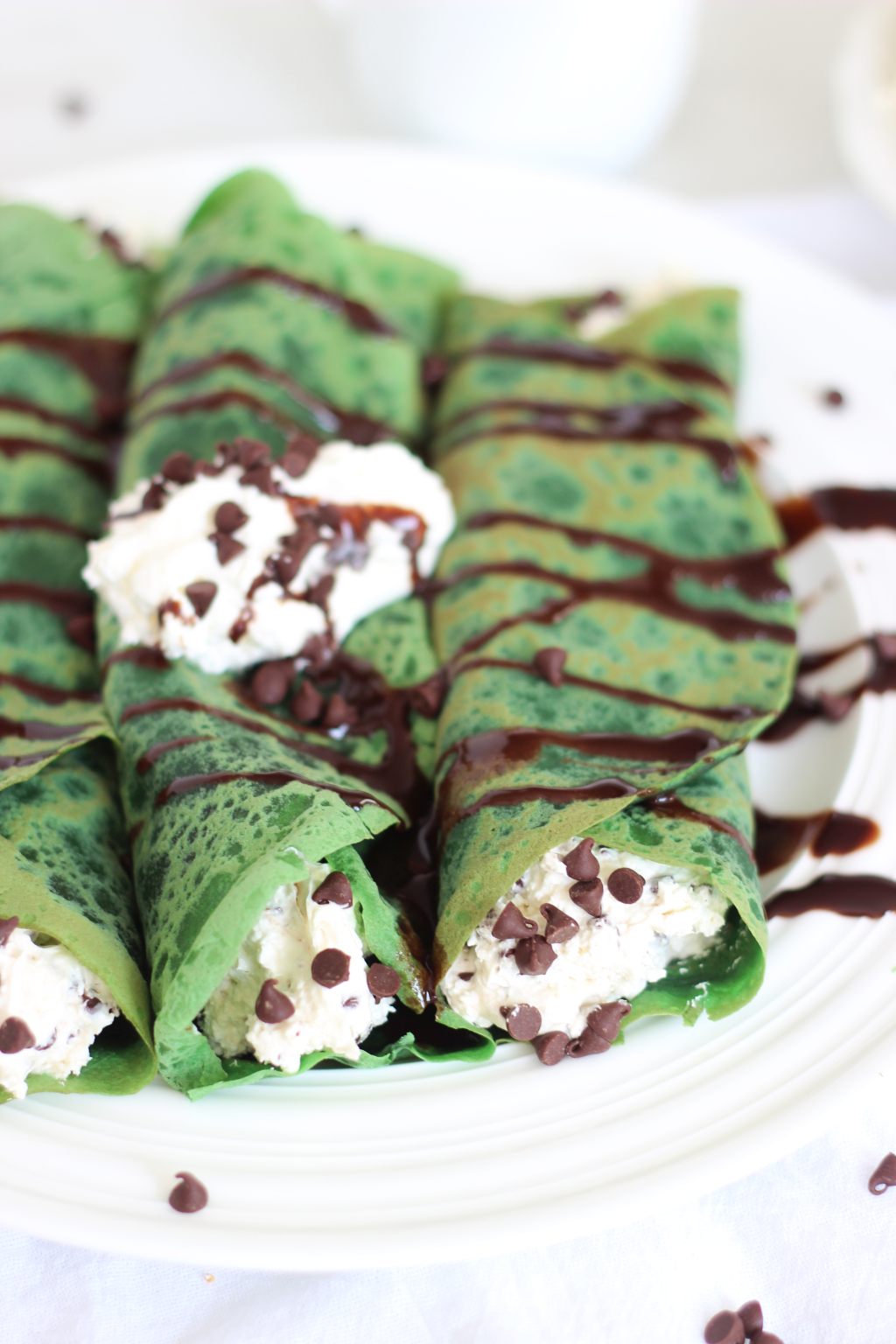 These crepes are a bright and fun brunch dish that will start off your St. Patty's Day celebrations with a festive kick!
Get the RECIPE!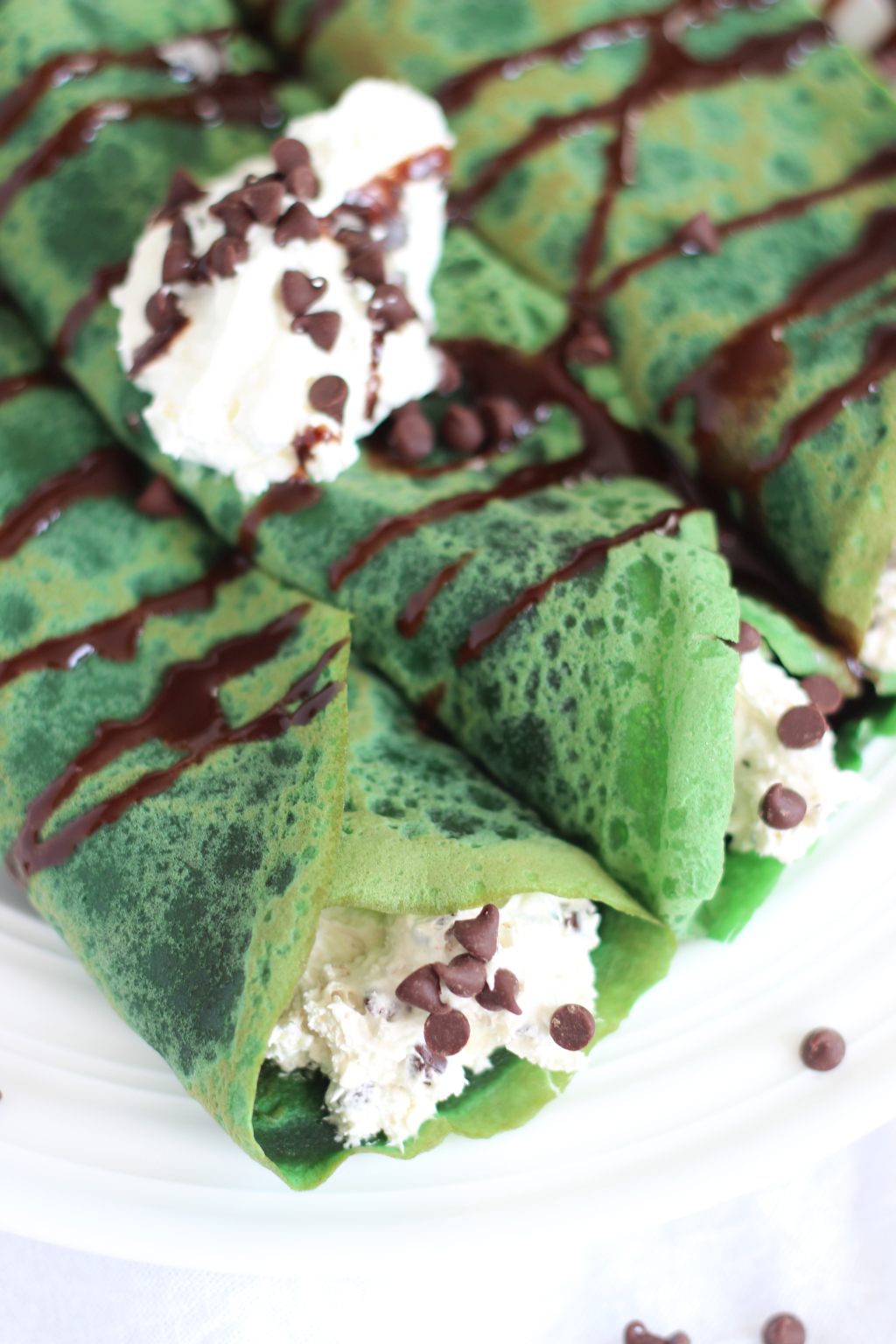 More from The Gold Lining Girl…
For more about our food category click HERE.
For more great recipes click HERE.
Do you have a recipe to share? We would love to hear from you. Submit your recipes HERE.