Chicken & Chorizo Paella
Instead of traditional seafood paella, try a this simple Chicken & Chorizo recipe.  This hearty family dinner for four is a flavorful, one pot meal with chicken, Spanish sausage and saffron rice.
Paella is one of my favorite things in the world, but I can't always get fresh seafood where I am, so I created this fish-free version that is packed with flavor.  If you want to add some uncooked shrimp at the end, you can just mix them in and wait for them pick up.  It would only take a few minutes. I've never done it, but now that I've said it, I'll be trying it next time I make it.  That said, this is one of our favorite family dinners.  I make it a lot all year round and we never, ever tire of it!  It's one of those dishes that I make for family and friends when they come for dinner and I have yet to have someone have it and not ask for the recipe.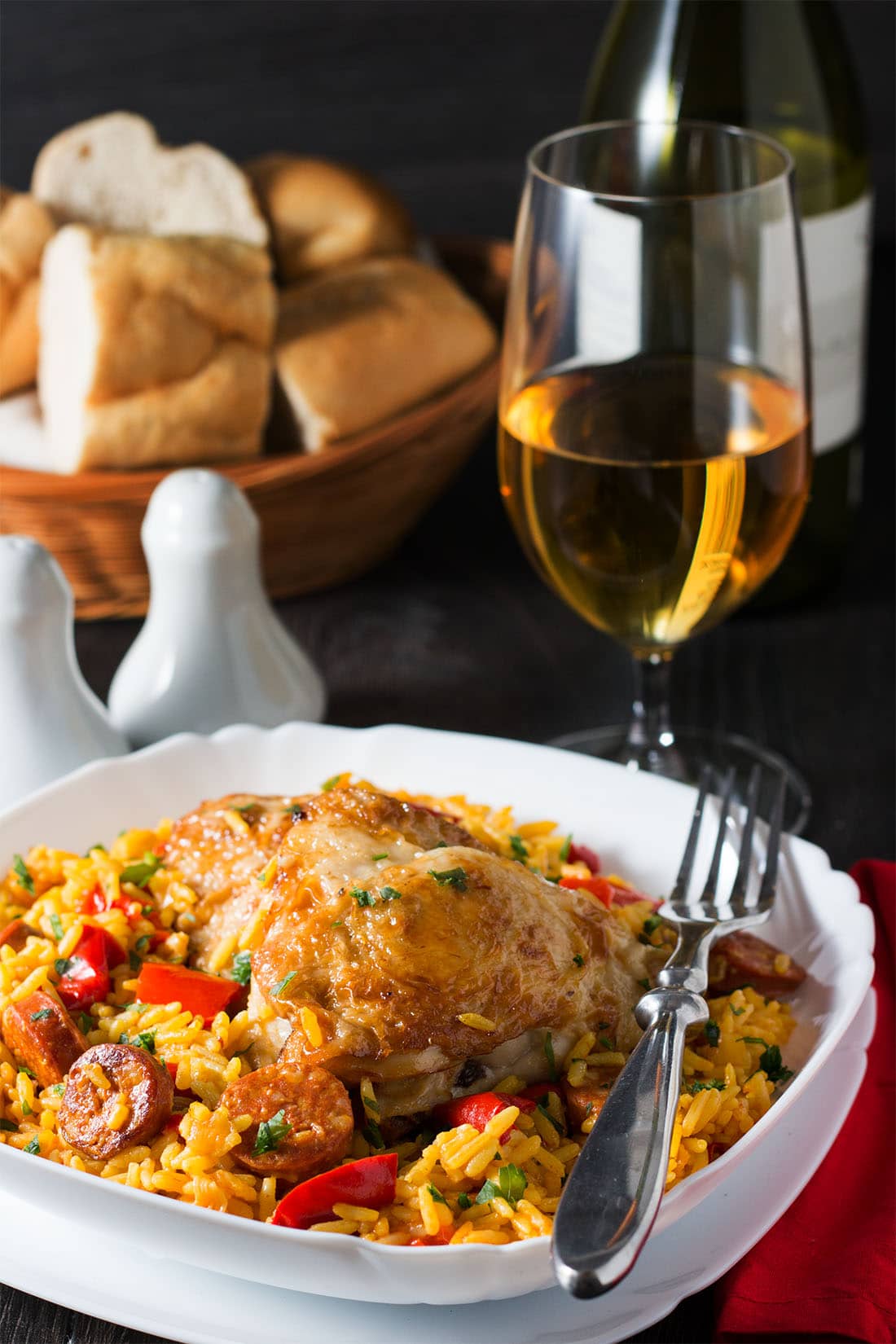 For the recipe click HERE.
For more about our food category click HERE.
For more great recipes click HERE.
Do you have a recipe to share? We would love to hear from you. Submit your recipes HERE.