White Chocolate Dipped Peanut Butter Cookies
Easy white chocolate chip peanut butter cookies dipped in melted white chocolate! White chocolate and peanut butter are arguably the best combination of life!
The cookies themselves are the best peanut butter cookies in existence. They're three ingredients, and are the most peanut-buttery cookies you can find. They only contain peanut butter, sugar, and eggs, so they're extremely chewy, and ultra-peanut buttery!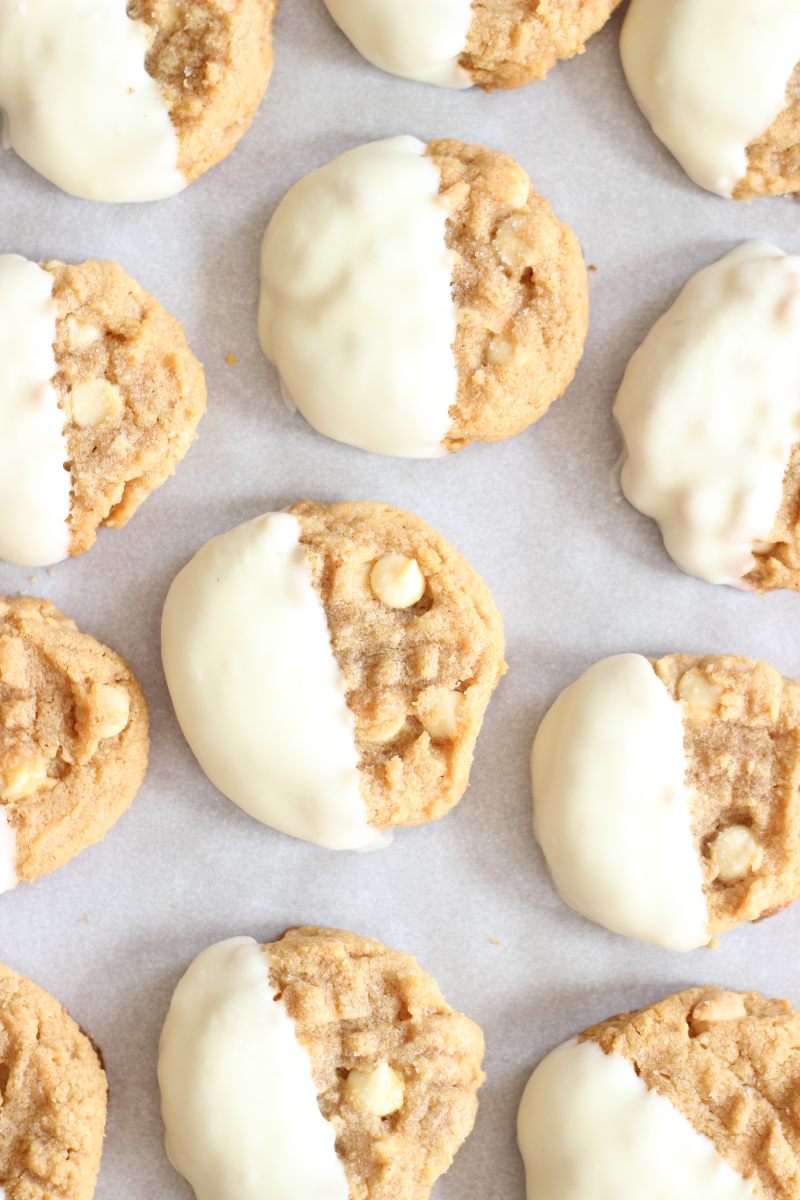 In the past, I've added peanut butter chips to these cookies for even more peanut butter divinity, but the white chocolate is an excellent variation if you love the two together, which I definitely do.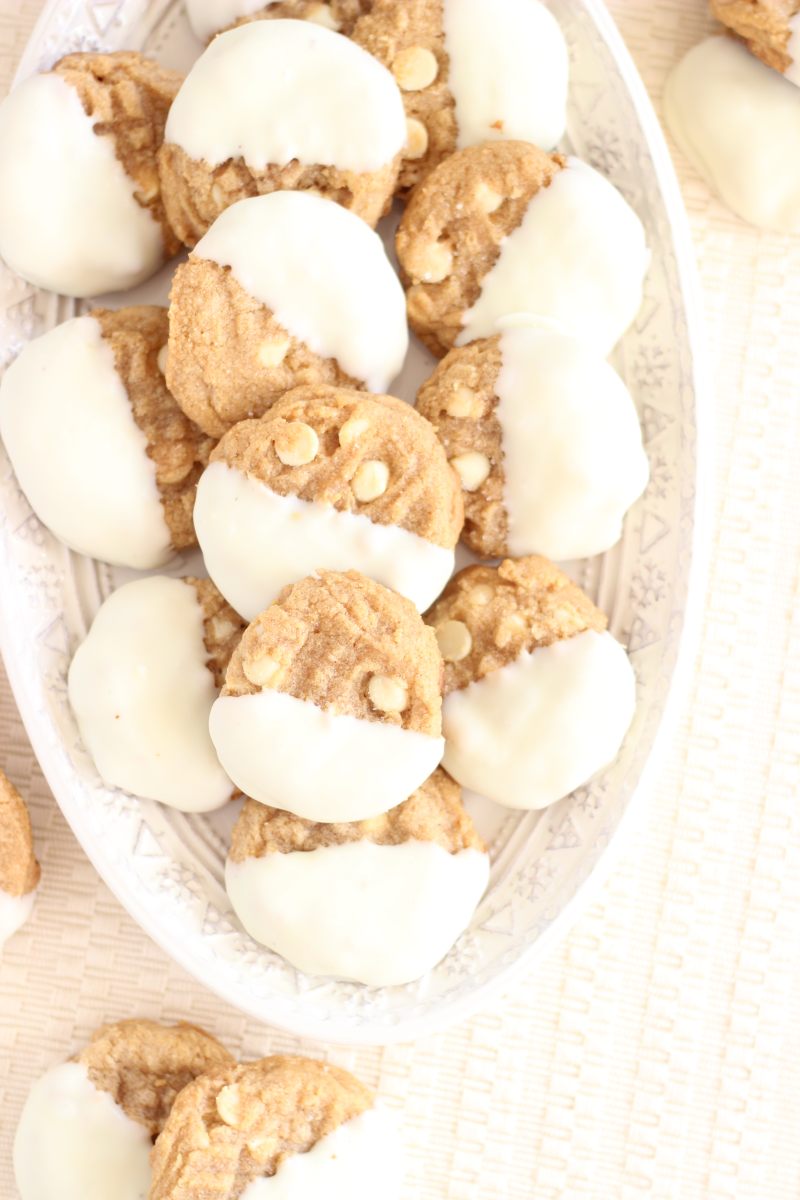 For extra creamy and silky white chocolate-goodness, don't stop there. Give them a quick dunk in melted white chocolate, and they're not only much prettier, but they're completely decadent and amazing!
Get the RECIPE!
More from The Gold Lining Girl…
For more about our food category click HERE.
For more great recipes click HERE.
Do you have a recipe to share? We would love to hear from you. Submit your recipes HERE.