Low Carb Breakfast Pizza 
This low carb breakfast pizza would be great for breakfast, lunch or dinner. An easy and tasty meal.
I love breakfast food, even though I'm not a huge breakfast eater. I can eat eggs any time of the day and when Sunday Supper came up with an egg theme for this week's supper, I knew right away I wanted to make a low carb breakfast pizza. I used all my favorite pizza toppings  like sausage and sweet peppers and adapted them to a frittata like crust. The result was delicious and I like that it was low carb too. I'm always making those low carb recipes.  The beauty of this recipe is that you can put anything you want as a topping. Bacon of course would be yummy but you can also do a traditional pepperoni pizza with red sauce and mozzarella. I'm trying that one next and will let you know how it goes. Or you can do a arugula, red onion and goat cheese. Lots of combinations would work well.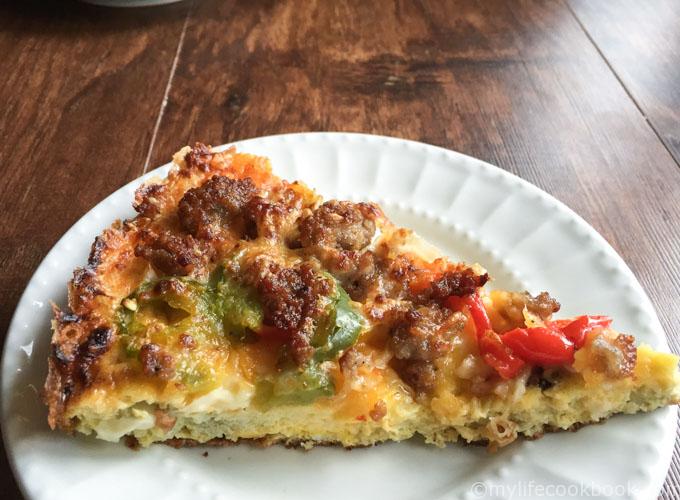 For more about our food category click HERE.
For more great recipes click HERE.
Do you have a recipe to share? We would love to hear from you. Submit your recipes HERE.