DIY jar luminaries
These super easy and simple but oh, so gorgeous DIY jar luminaries are a great decor idea for weddings, holidays, Christmas, or even a party!
You, guys! I am so in love with these DIY jar luminaries (you can tell by the overwhelming number of photos I took)! They are not only super cute and bright and cheerful but were probably the easiest craft I've ever made! It took longer to wait for the Mod Podge to dry out than to work on these babies!
Plus it's also super cheap and the result is FABULOUS! I'm basically surrounded by Mod Podge and mason jars and glitter are so inexpensive and easy to find, so this project had to be done for absolutely no reason, just for the fun of it! But these DIY jar luminaries would be such a cute and elegant addition to a festive event like a wedding or a garden party, they'll add such a warm glow to your evening! They look so magical!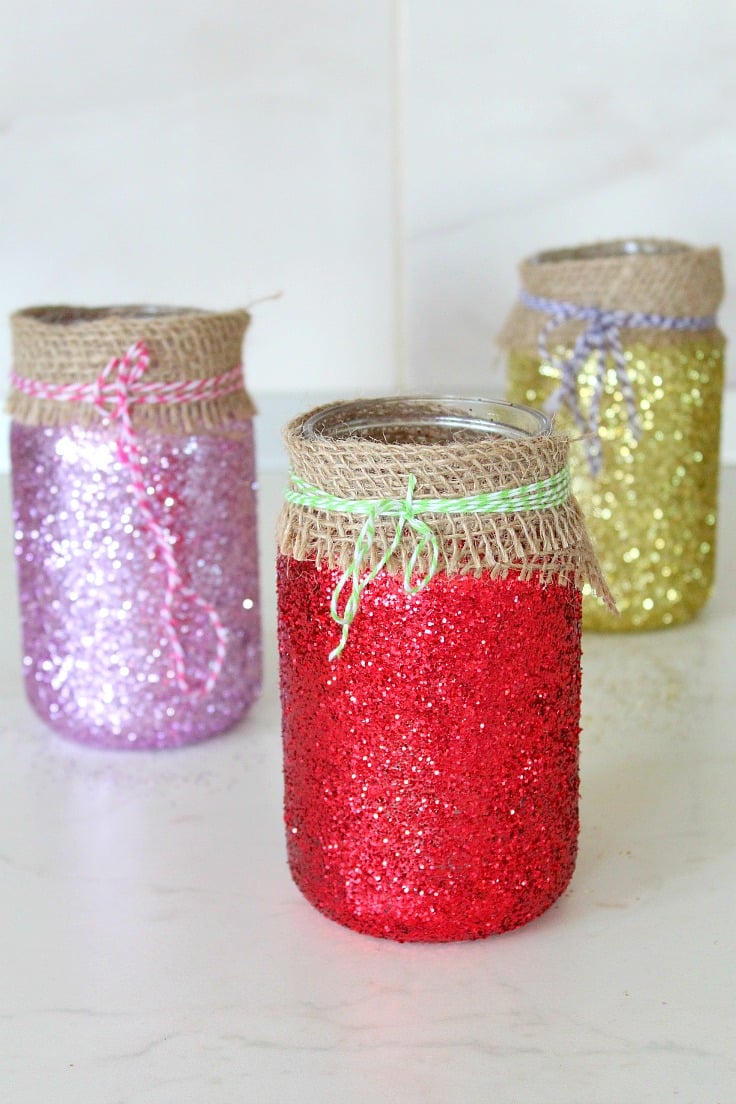 Get the easy DIY here.
For more DIY projects click HERE.
Do you have a DIY project to share? We would love to hear from you. Submit your DIY project HERE.